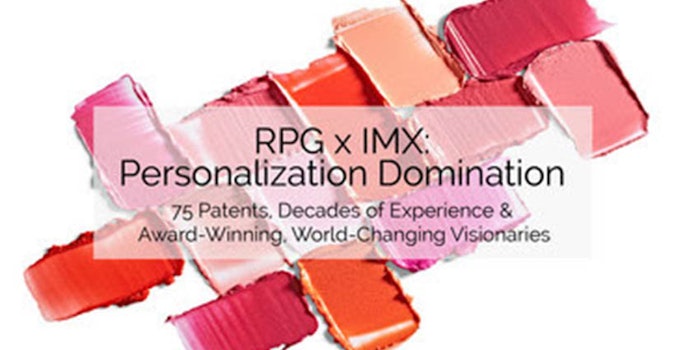 RPG|IMX is putting an entire 75 patent portfolio up for auction, the company announced.
The opening bid will be set at $500 million. By comparison, in 2014, L'Oreal paid $150 million for the Sayuki Custom Cosmetics.
"These 75 patents are the broadest, deepest and most comprehensive protection in the fast-paced, multi-billion dollar beauty personalization space," said RPG|IMX chief innovation technology officer Julie R. Bartholomew, M.D. "Our independent third-party model illustrates that within 2-3 years, leveraging these patents will conservatively yield billions of additional revenue for the portfolio holder."
Related: [FounderMade Beauty] Customization Unleashed
Adding non-beauty related industries, the patents have been cited more than 1,000 times; Coca-Cola's patents for its Freestyle machine and related soda technology innovations list patents from the portfolio no fewer than 100 times.
Along with the seven companies that dominate the beauty product market—L'Oreal, Coty, Unilver, Shiseid, Procter & Gamble, Johnson & Johnson and Estee Lauder—Amazon and Walmart have expressed interest in expanding their beauty presence. Each of these retailer is expected to participate in the auction.
"For more than 18 years, I have envisioned all of the ways that the beauty industry would one day leverage the market-shifting power of personalization," said Bartholomew. "During this time, I have been continuously innovating and designing to amass a deep and far reaching set of intellectual property assets. Now, when combined, this portfolio is ripe for tomorrow's market leader of personalization in the beauty industry to transform the consumer experience."
RPX|IMG will be running its due diligence period through April 2018. For more information, visit rpgimx.com.