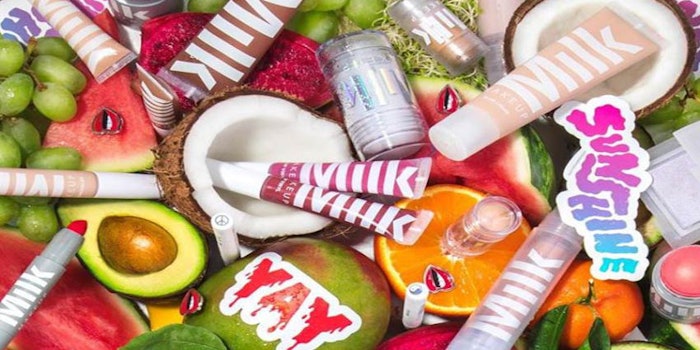 @milkmakeup/ via Instagram.com
Milk Makeup is now 100% vegan.
The company announced the move to omit all animal byproducts from its formulations via Instagram.
"At Milk Makeup, we make our products vegan because it's a no-brainer: they're friendlier to the earth; they're friendlier to your skin, and they offer major payoff without any compromise," read the post.
In a blog post, the brand reassures customers that its vegan formulations are both safe and effective. 
Adds COO Dianna Ruth: "There is no animal product or byproduct that doesn't have a safe natural or synthetic alternative."
Additionally, Milk has been cruelty- and paraben-free since its 2016 launch.
Related: FGI: Milk Makeup and Becca Cosmetics Burn the Beauty Playbook