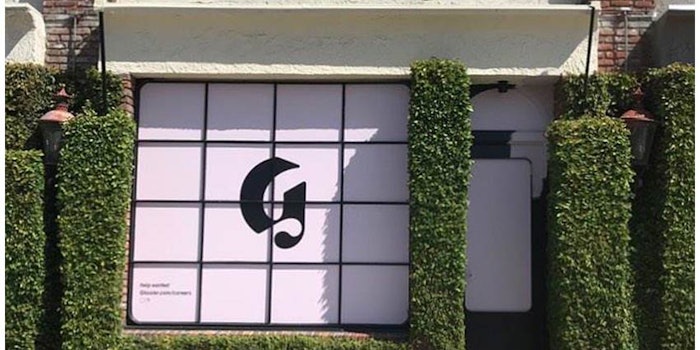 @glossier/ via Facebook.com
Glossier is opening a permanent outpost on the west side of Los Angeles, reports WWD.
This will be the retailer's second permanent location (the other is in New York City's SoHo neighborhood). Glossier has hosted numerous pop-ups in the Golden State; in less than a month, the recently-closed San Francisco pop-up averaged one product sale per 20 seconds, according to founder and CEO Emily Weiss.
Related: Glossier Raises $52 Million in Series C Funding
Though details are sparse (as the design process is still underway), the L.A. store will feature a "Glossier Canyon," to serve as a prime selfie backdrop.
The digital-driven, direct-to-consumer brand is remaining focused on online sales, utilizing physical locations as brand drivers. "Our offline activations are really the icing on the cake—we're not looking to go wide with those," Weiss told the publication. "We want to make it a very unique and special experience. If we do them everywhere, we won't be able to deliver on that."
It also held a weeklong pop-up in London, which welcomed 10,000 visitors, and a weeklong pop-up in Toronto in 2017. In that same year, the New York showroom did around $8 million in business according to industry sources.