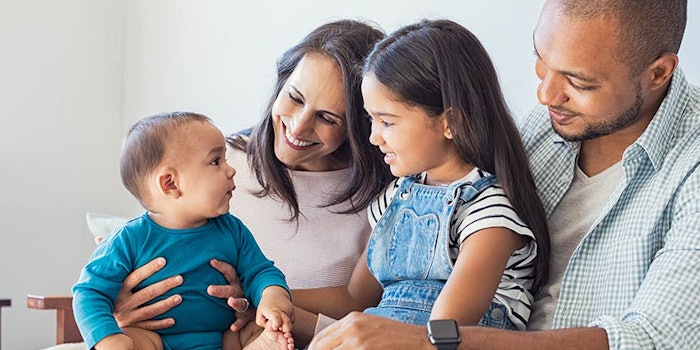 The Estée Lauder Companies (Estée Lauder) has announced new and enhanced family programs, policies and benefits for its employees.
Effective May 1, 2018, changes include the expansion of the company's paid parental leave to 20 weeks and enhanced flexibility for parents returning to work. Additionally, the company will add or enhance adoption, child and elder care benefits, and infant transition support. The policies apply to U.S.-based full-time, benefits-eligible employees who have been employed for 90 continuous days.
Related: Estee Lauder Reports Double-Digit Growth for Q2 2018
"Family is important to us. We started as a family company more than 70 years ago, and today, we continue to demonstrate our philosophy of being family-first through an array of benefits that support the diverse needs of our employees," said Michael O'Hare, executive vice president, global human resources. "We believe providing an abundance of options to our employees will help them thrive inside and outside of work."
Benefits, programs and policies include:
Paid parental leave and back to work flexibility policies for all eligible employees, regardless of gender, and including parents who are adopting or fostering children. This includes 20 weeks of paid leave at full pay and six weeks of back-to-work flexibility for the transition back to work. This is in addition to the short-term disability benefits previously available to mothers for six to eight weeks after childbirth.
Adoption assistance wherein eligible employees can seek reimbursement for up to $10,000 in legal adoption expenses of a child under the age of 18 (older for special needs adoptions). This program covers costs including home survey and legal fining fees, child medical expenses and required pre- and post-adoption counseling.
In-home backup child, adult and elder care in addition to the currently offered backup child care at center; an infant transition program is also available.