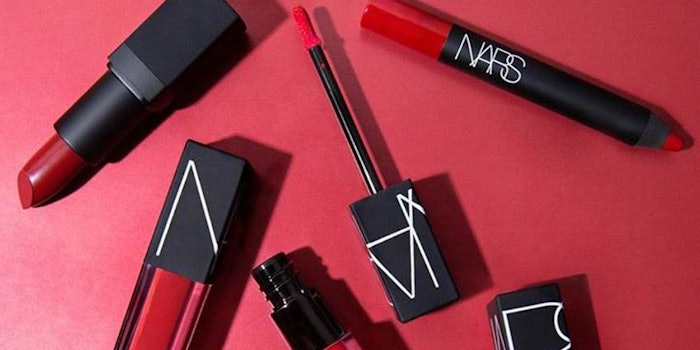 @narsissist/ via Instagram.com
Shiseido has released its Q1 2018 financials.
The company reported net sales of ¥263.8 billion, a 12.8% increase over the previous year. This was driven by expansion its Japanese market share, as well as China and travel retail, which saw 27% and 50% growth, respectively.
In Japan, Prestige saw 18% growth, with net sales increasing to ¥118.7 billion. Shiseido  and IPSA saw significant growth, while Elixir and Anessa were significant contributors to overall sales expansion. The company noted that a focus on three skin-related categories—skin care, base makeup and sun care—were major contributors to the improvement in profitability.
Related: Shiseido's FY2017 Net Sales Exceed ¥1 Trillion
Chinese business grew 27.2%, reporting net sales of ¥45.6 billion. Prestige brands Cle de Peau Beaute, Shiseido, IPSA and NARS were highlighted as growth drivers. E-commerce saw strong sales, driven largely by Prestige brands including Aupres.
Business in Asia Pacific grew 13.2% to ¥17.1 billion; South Korea, Thailand and Taiwan accounted for 80% of the segment's total sales. Shiseido, Cle de Peau Beaute, NARS, Anessa and Senka were cited as growth drivers in the region. Sales in the Americas, which amounted to ¥28.2 billion (a 1.1% decrease) were driven by core brands including NARS and Dolce & Gabbana; sales of bareMinerals, however, fell year-to-year, due largely to the closure of unprofitable boutiques.
EMEA saw net sales increase 3.1% to ¥25.1 billion, driven by brands including Dolce & Gabbana, NARS and Shiseido, while Travel Retail grew 44.3% to ¥21.4 billion. Cle de Peau Beaute, Shiseido, Nars and Anessa were noted as growth drivers, particularly in Asia.