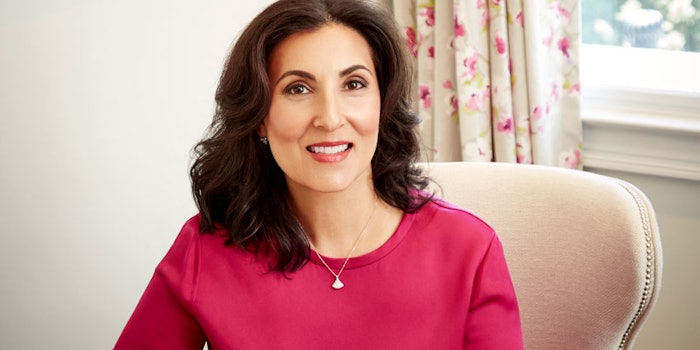 Anisa International has been named a Forbes Small Giant.
For the third year, Forbes, in partnership with the Small Giants Community, has selected 25 privately-owned businesses that place a special emphasis on community involvement, commitment to staff and industry excellence. 
Global Cosmetic Industry caught up with the founder of the cosmetic-brush company, Anisa Telwar Kaicker, to hear her advice for small beauty business owners, what giving back to the community means to Anisa International and what the future holds for this Small Giant. 
Global Cosmetic Industry (GCI): What advice would you give to someone who is starting their own small beauty business? What do you wish you had known when you initially started?
Anisa Telwar Kaicker (ATK): To start your own beauty business, you need to believe very strongly that you have a product or a service that will make an impact, something that stands out and differentiates yourself from your competitors. Anchor around your product or service and make sure it is better or more unique than anything else in the industry. Once your product or service is fully conceptualized, begin launching the company you envision. After founding your company, create a culture where employees will feel empowered to create and will be invested in growing the organization. Once your company is established and has committed to its mission, your personal brand will start to evolve naturally. 
I started my company when I was very young, but I knew I had a lot to learn. Looking back, I wish I would have known to have been more careful with who I trusted. There were many times that I was dismissed, told not to worry about something or that aspects of the company did not concern me. These were all red flags that I didn't realize at the time. Having my trust betrayed was a hard lesson to learn, but it was a worthy one. Now, I like to understand each job role and what I should expect from my employees. This awareness allows me to entrust my team and feel confident that we are united in our mission. 
GCI: Forbes chose the 25 business based on several factors, including community involvement, commitment to staff and industry excellence. Of these factors, which means the most to you and your company? Why?
ATK: Community involvement, commitment to staff and industry excellence are the pillars of our company's values. For me, these three factors are equally important. If I had to choose one to be most proud of, it would be community involvement. As an organization, we understand we are responsible for more than producing beauty tools—we're committed to making the world a better place. Whether it's through volunteering in the communities where we live, allocating a portion of our resources to charitable organizations or getting involved in more universal initiatives like responsible manufacturing—it's essential to our brand's DNA to be good global citizens. As a matter of fact, our company mission statement incorporates 'passionately giving back to the communities where we live and work.' This is always at the center of how we operate as a global organization.
GCI: What does being named one of America's Best Small Companies mean for the future of Anisa International?
ATK: This is a huge honor not only for myself but for our teams across our global organization.  Our employees are the future of Anisa International and we look forward to positive growth foundationally based on the core values that we have been recognized for. As Small Giants, we will continue to do big things.