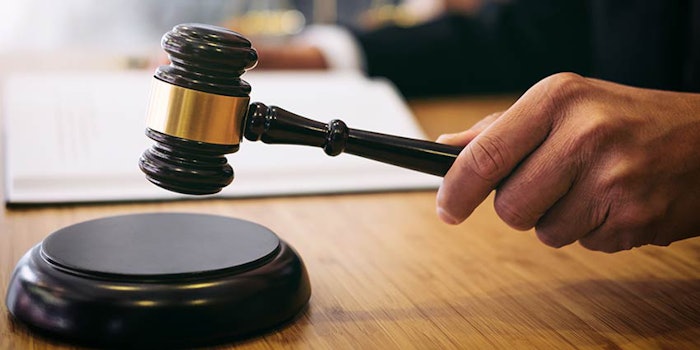 The English High Court has ruled that L'Oréal's Smartbond Step 1 infringes upon a U.K. patent licensed by Olaplex, reports World Intellectual Property Review.
Olaplex virtually created a new category with the launch of its brand, which has led to immense competition.
According to the court, the product infringes one amended claim of the disputed patent, covering the Olaplex No. 1 Bond Multiplier. The patent in dispute, "Keratin treatment formulations and methods," is exclusively licensed by Olaplex from the company Liqwd.
Olaplex launched No. 1 Bond Multiplier in June 2014, garnering $100 million in sales in its first year.
L'Oréal's Smartbond Step 1, which was released in 2015, contains maleic acid like No. 1 Bond Multiplier, but in a different form. L'Oreal denied infringement, and "counterclaimed for invalidity, while also seeking a finding of non-infringement for an alternative formulation of the Smartbond Step 1," per the publication.
Presiding Justice Birss ultimately ruled claims 1 to 10 of the patent invalid, but amended claim 11 as valid and infringed.
A L'Oréal spokesperson told the publication: "We strongly disagree with this decision, which is applicable only in the [United Kingdom], and we will be applying for permission to appeal. Therefore, as legal proceedings remain ongoing, we will not be commenting further at this time."
The decision was reached after a six day trial in April and May. A separate hearing will decide on Olaplex's request for an injunction against Smartbond Step 1.
The companies are still involved in a US patent battle over the products; most recently, the United States Court of Appeals for the Federal Circuit "set aside a lower court's decision that had rejected a preliminary injunction in favor of Olaxplex after it sued L'Oréal for infringement."