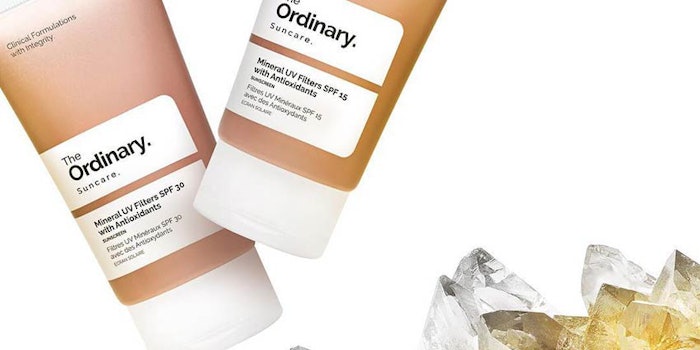 @deciem/ via Facebook.com
After being let go from the company in February 2018, former co-chief executive officer Nicola Kilner has re-joined the Deciem team, reports WWD.
Founder Brandon Truaxe sent a company email on July 2, 2018, informing the company that Kilner would return to the organization as "co-CEO and co-worker."
"A few of us might have heard of someone who was part of our family a zillion years ago — she never really left, per say or per say ;-) … Our Loving and lovely Nicola, our forever co-worker, joined us 'again' officially, as of yesterday," Truaxe wrote. "NK — welcome back 'home' — from all of us."
Related: [update] Deciem Fires Entire US Team
Deciem, which was expected to bring in between $120-$140 million in sales in 2017, reportedly currently has $300 million; this growth comes in spite of pulling out of its first U.S.-based retailer (Sephora). This year, the company has focused on increasing its manufacturing capabilities and producing enough product to meet demand. It also continues to open stores in the U.S. market, most recently a Fifth Avenue location in New York City, which opened in June.