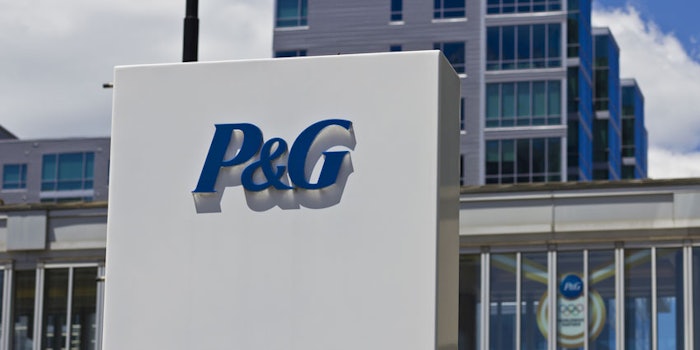 Procter and Gamble (P&G) has announced its second quarter earnings for fiscal year 2017.
Net sales remained unchanged versus the previous year at $16.9 billion, while organic sales and volume increased in all five business segments, which include beauty, grooming, health care, fabric & home care and baby, feminine and family care.
The Beauty and Grooming Segment
In beauty, the hair care and skin and personal care segments saw a 3% increase in organic sales versus a year ago. The organic sales increase in skin and personal care can be attributed to the continued growth of the SK-II skin care brand, while the organic sales increase in hair care is due to innovation and marketing for the Pantene and Head & Shoulders brands.
The grooming segment saw sales increase with growth in both shave care and appliances. Organic sales increased low single digits globally and saw higher volume outside of the U.S.
Operating cash flow was $3.0 billion for the quarter and adjusted free cash flow productivity was 82%. P&G returned $1.8 billion of cash to shareholders as dividends and repurchased $1.5 billion of common stock exchanged shares valued at $9.4 billion in the beauty brands transaction.
David Taylor, president, chairman and CEO of P&G, stated, "We delivered good results in the second quarter in a difficult operating environment. Stronger top-line performance in the first half of the fiscal year is enabling us to increase our organic sales growth outlook for the full year - another step towards the levels of balanced top-line, bottom-line, and cash flow growth that will consistently put P&G shareholder value creation among the best in our industry."