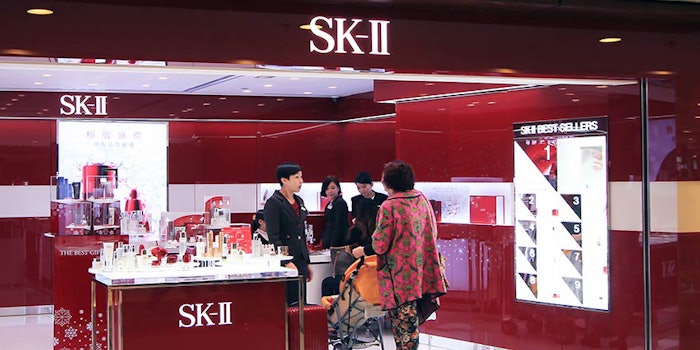 Following its divestment of brands to Coty,  P&G has reported that 2016 beauty sales rose 1% year-over-year, led by skin care and personal care, particularly SK-II. Olay sales, meanwhile, declined, while hair care was flat. Hair care sales were led by Pantene and Head & Shoulders.
Grooming organic sales grew 7%, led by higher pricing and volume. The news comes as Unilever has acquired Dollar Shave Club, creating new competition.
Full-year P&G sales totaled $65.3 billion, a drop of 8% year-over-year; 2% of the drop was attributible to the closing of the Venezuela business and brand divestitures.
"The fourth quarter was another period of progress driving P&G's results to a balance of strong top-line growth, bottom-line growth and cash generation," said chairman, president and CEO David Taylor. "We grew organic volume and sales in all reporting segments. We increased investments in innovation and advertising, funded by strong productivity improvement. Looking forward, we're committed to continued productivity improvement and cost savings that provide the fuel for innovation and investments needed to accelerate and sustain faster top-line growth. We expect fiscal 2017 to mark another significant step toward our goal of balanced growth and value creation and total shareholder return in the top third of our competitive peer group."