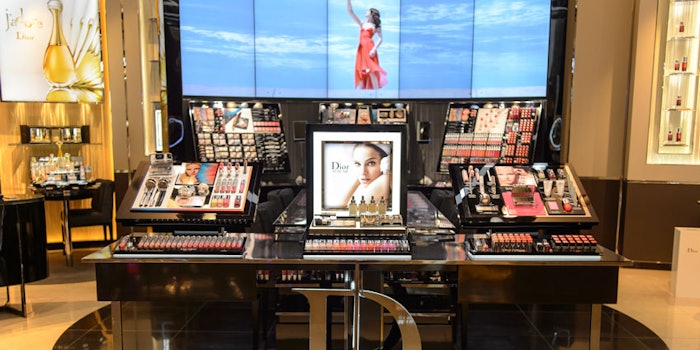 LVMH has released its Q1 2017 financial results and reported a 12% organic revenue growth for the perfumes and cosmetics business group. It also announced the addition of Maison Francis Kurkdjian to the LVMH Group.
The reported revenue for Q1 2017 for the perfumes and cosmetics segment was €1.4 billion compared to €1.2 billion in Q1 2016.
According to the company
Parfums Christian Dior grew with the success of its makeup, J'adore and Sauvage.
Guerlain launched a new women's fragrance, Mon Guerlain, which LVMH states, was the highlight of the quarter.
Parfums Givenchy saw success from its lipsticks after rapid development in Asia.
Kat Von D is growing steadily since launching exclusively in January with Sephora in France.