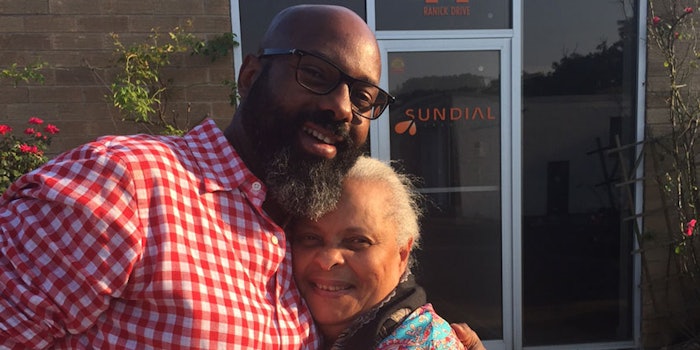 Sundial Brands, the skin and hair care manufacturer behind the brands SheaMoisture, Nubian Heritage, Madam C.J. Walker Beauty Culture and nyakio, has debuted as the 10th largest black-owned business in America on Black Enterprise Magazine's BE 100s List. The company was also the only beauty and personal care company to make the list. 
Richelieu Dennis, founder and CEO of Sundial Brands, stated, "This recognition by Black Enterprise is especially meaningful because it is further evidence that companies built with purpose at the center can do well in business while also making a significant positive impact in the world," said Richelieu Dennis, founder and CEO of Sundial Brands. "Our purpose is 'empowering people to live more beautiful lives,' and we strive to do that each day through our Community Commerce business model, which develops communities through entrepreneurship, education and commerce."
Sundial Supports Sierra Leone 
Keeping with its purpose of empowerment, Sundial announced that the Sofi Tucker Foundation (named after Dennis' grandmother) would make a cash donation of $50,000 to its humanitarian relief partner Direct Relief, an organization providing relief efforts on the ground in Sierra Leone in the wake of massive mudslides on the outskirts of Freetown, Sierra Leone. 
In addition to its donation to Direct Relief, Sundial is asking its community to participate in a "Purchase with Purpose" initiative. The brand stated that it will donate the first $25,000 of sales made through sheamoisture.com to the Sofi Tucker Foundation. The initiative began on August 17 and will run through the following week. 
Dennis shared, "Our hearts break for our family in Sierra Leone. I spent much time here as a boy with my Grandmother Sofi. It is my mother's home, and so much of who we are is because of what we learned and who we became there. Prayers of strength, hope and resilience go out to all who have lost loved ones and of peace to all who have been lost. We are forever family. We pray that comprehensive crisis relief efforts will help to contain further loss of life and devastation in the near-term, and we will also be working to determine how we can develop a Community Commerce project to help with the longer-term rebuilding process."