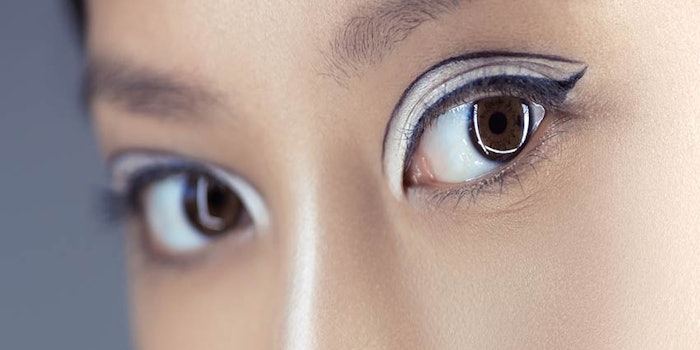 Global Cosmetic Industry is where beauty insights, inspiration and innovation come together. Each edition of the free monthly magazine and daily newsletter delivers the latest critical information for marketers, product developers and their colleagues, including:

Market data

Consumer trends

Industry news

Expert insights

Product launches

Packaging and ingredient technologies
How to Get Involved
Global Cosmetic Industry is currently seeking:
Industry news
Guest columns and feature articles
Market data
Trend analyses
Interview pitches
New ingredient announcements
New packaging announcements
To contribute to the magazine, website, newsletter or multimedia, review our themes and contact the editor in chief, Jeb Gleason-Allured.
2018 Editorial Calendar
Magazine | Website| Daily Newsletter | Videos | Podcasts
For marketing opportunities, contact Kim Jednachowski.
January
Editorial due date: November 1, 2017
Color Cosmetics
Market data
Emerging color cosmetic formats
Multifunctional color cosmetics
Color cosmetic brand launches
Ingredients (pigments, dyes, new effects, emollients, etc.)
Packaging (makeup)
Emerging Beauty Science
Devices
Epigenetics
Microbiome
Neurocosmetics
Sustainable and clean ingredients & formulations
Packaging (smart packaging, antimicrobial packaging, etc.)
Show distribution: MakeupIn LA/LuxePack LA
February
Editorial due date: December 1, 2017
Luxury & Prestige Beauty Care
Market data & trends
New launches
Premium ingredients
Premium/prestige packaging
Brand insights
 Mass Beauty Care
Market data & trends
Brand insights
Cost-effective ingredients
Stock packaging
 Show distribution: Cosmoprof Bologna, SCC Teamworks

March
Editorial due date: January 2, 2018
Ingredient Innovations & New Claims
Sensory and texture innovations
New actives & functional materials
Sustainable ingredients
Neurocosmetics
Show distribution: in-cosmetics Global
April
Editorial due date: February 1, 2018
Skin Care
Market data
Dermocosmetics
Neurocosmetics
Sensitive skin formulations
Hydration claims
K-beauty
Masks
New launches
Brand insights
Ingredients (actives, anti-inflammatory ingredients, sensory and texture materials, etc.)
Packaging
Sun Care
Market data
After-sun products
Infrared and blue light defense
SPF-enhanced makeup
Brand insights
New launches
Ingredients (UV/UVB defense, anti-pollution, anti-inflammatory ingredients, sensory and texture materials, etc.)
Packaging
Show distribution: NYSCC Suppliers Day
May
Editorial due date: March 1, 2018
Fragrance
Market data
Indie and niche brands
Portable and novel formats
Home fragrance
Delivery systems
Sustainable ingredients
Packaging (dispensing, glass, decorating, secondary packaging, etc.)
Show distribution: Luxe Pack NY and World Perfumery Congress (Nice, France)
June
Editorial due date: April 1, 2018
Hair Care
Market data & trends
Scalp care
Natural, organic and clean label hair care
Textured hair care
Ingredients (surfactants, styling texture, conditioning agents, alternative preservation, etc.)
Packaging
July/August
Editorial due date: May 1, 2018
Bath, Body & Soaps
Market data
Natural & gentle products
New launches
Bar soap innovations
Bath bomb trends
Deodorant breakthroughs
Feminine care market and trends
Baby care market and trends
Ingredients
Packaging (tubs, plastic bottles, jars, etc.)
Color Cosmetics
Market data
Multifunctional color cosmetics
New launches
Ingredients
Packaging trends
Show distribution: Cosmprof NA, Las Vegas & MakeupIn NY
August (Digital Exclusive)
Editorial due date: July 1, 2018
Cosmprof NA Show Highlights
New launches
Supplier highlights
Brand interviews
Key trends for 2019 and beyond
September
Editorial due date: July 1, 2018
New Packaging
New technologies & trends
Eco/sustainable packaging innovations
Luxury & prestige packaging
Male Grooming
Market data
Consumer trends
Recent launches
Brand interviews
Ingredients (shaving, grooming, anti-perspirant and deodorant ingredients, etc.)
Packaging
Show distribution: Luxe Pack Monaco
October
Editorial due date: August 1, 2018
Anti-Aging/Pro-Aging
Market data
Consumer attitudes
Anti-aging claim trends
Anti-aging for millennials
Anti-aging for baby boomers
Anti-aging hair care
Ingredients
Plus: Cost-effective Packaging
Show distribution: in-cosmetics NA
November
Editorial due date: September 1, 2018
Natural/Eco Beauty Care & Wellness
Market data & consumer attitudes
Simplifying and cleaning up ingredient labels
Food-based ingredient inspiration for marketers
Top clean and sustainable brand leaders
Wellness beauty: holistically servicing the mind, body and spirit
Sustainable packaging
Ingredients (alternative preservation, natural, certified organic, cruelty-free, vegan, clean, etc.)
Packaging (sustainable, reusable/refillable, etc.)
Show distribution: SCC Annual Meeting New York, NY
December
Editorial due date: October 1, 2018
2019 Global Cosmetic Industry Directory
Ingredient suppliers
Packaging suppliers
Company profiles
Show distribution: in-cosmetics (global and North America), LuxePack (New York & Monaco), Cosmprof (North America & Bologna), NY SCC Suppliers Day, SCC Annual Meeting, MakeupIn NY