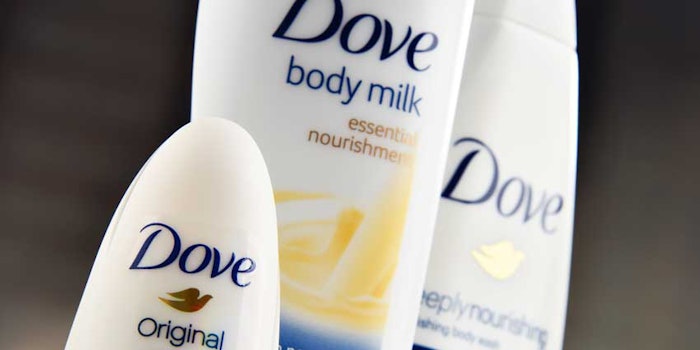 Dove is receiving some major backlash after posting a GIF to its Facebook page last Friday. 
The GIF, which can be seen here, shows a black woman removing a dark brown shirt to reveal a white woman underneath. She, too, removes her shirt to reveal a third woman. 
The GIF, which was taken down on Friday, was responsible the #BoyCottDove hashtag on Twitter. Unilever is reportedly "re-evaluating the internal processes for creating and approving content."