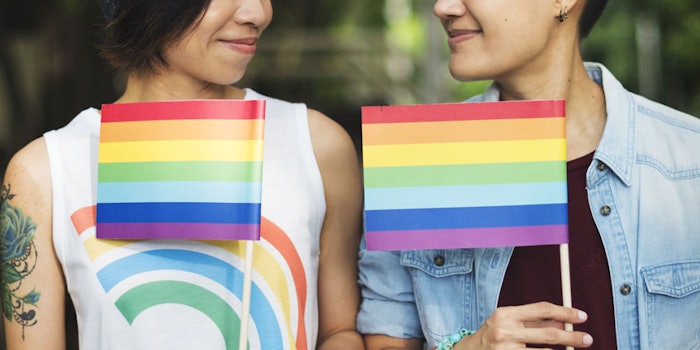 L'Oréal U.S.A. has been recognized for its efforts towards embracing and supporting the LGBTQ community. 
According to the company, it recently scored a perfect 100 on the Human Rights Campaign Foundation's 2018 Corporate Equality Index (CEI) and was named "Best Place to Work for LGBTQ Equality." 
How L'Oréal Shows Its Pride
The cosmetics giant has launched employee-driven Think Tanks, including OUT@L'Oréal, "which advances initiatives that protect LGBTQ rights and promote well-being across the organization."
It has partnered with the Ali Forney Center, an organization that protects LGBTQ youth from the harms of homelessness
In addition to the accolade from HRC, L'Oréal received a top 20 ranking in the 2016 Thompson Reuters Diversity & Inclusion Index. 
Angela Guy, SVP of Diversity & Inclusion at L'Oréal U.S.A., said, "L'Oréal has always highlighted the value of all forms of beauty while respecting and reflecting the differences of our evolving society. In celebration of our customers and workforce, we prioritize inclusion and engagement efforts with people from diverse backgrounds and communities, both internally and externally. We are focused on making strides in our efforts to champion the LGBTQ community and we are honored that HRC has recognized the magnitude of the work we have done thus far."