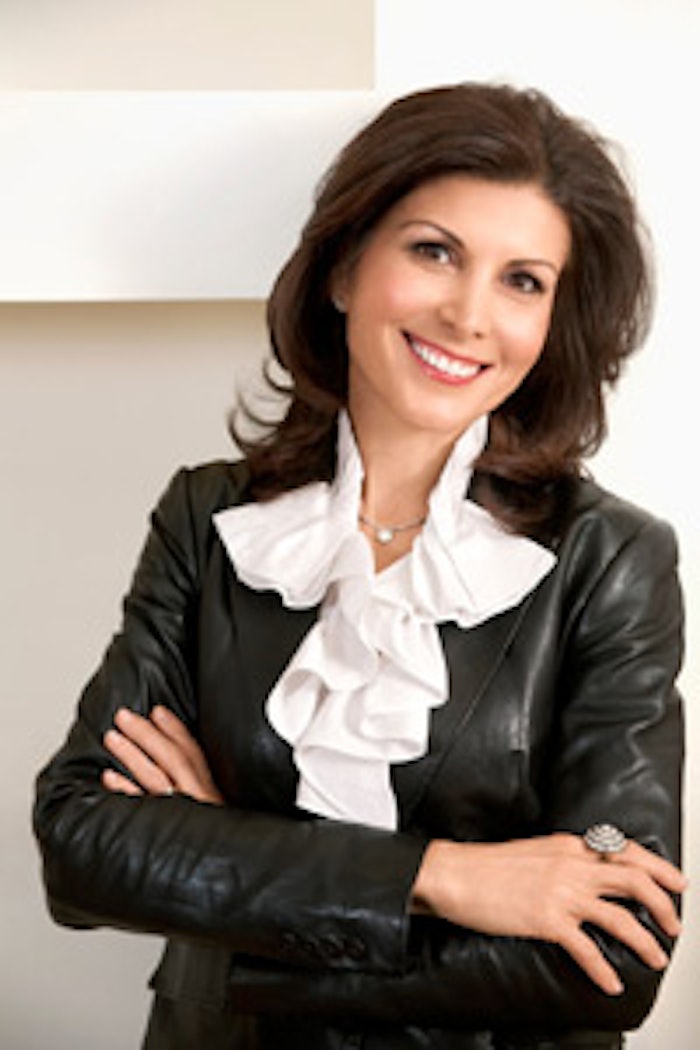 Claudia Poccia has been named president and CEO of Gurwitch Products, the global luxury cosmetics and skin care enterprise best known for its Laura Mercier and RéVive brands. Poccia will assume leadership responsibility for those brands, and for adding to the company's product portfolio, beginning Feb. 21, 2011. She will report to the Gurwitch board of directors.
"Laura Mercier and RéVive are highly respected brands with an impressive position in the premium beauty market," says Poccia. "I'm excited by the opportunity to build Gurwitch into one of the premiere luxury beauty companies by growing these exceptional brands globally and by creating a consortium of beauty, health and wellness brands that resonate with our discerning target consumer."
 "Claudia has an impressive track record in the global beauty industry," said James Weaver, chairman of the Gurwitch board. "She brings to our company great expertise, extraordinary vision and genuine passion for our customers. Gurwitch Products is uniquely positioned for significant gains in both revenue and market share and, with Claudia at the helm, we expect to achieve ambitious global growth."
Poccia was honored recently by the Cosmetic Executive Women with its 2010 Achiever Award and by Women's Wear Daily with a 2010 Innovative Marketer Beauty Biz Award. She joins Gurwitch from Avon, where she has been global president of mark., Avon's trend beauty and fashion boutique brand, since 2005. During her tenure at mark., Poccia successfully reinvented the direct selling business model for the next generation of women. leveraging applications that monetize social selling through social media platforms.
Before Avon, Poccia was with The Estée Lauder Companies for 11 years, where she held increasingly responsible positions in marketing and sales on the Estée Lauder brand in the U.S. and Canada. She was promoted to senior vice president and general manager of stila, where she developed and led the company's long-term distribution and marketing strategies. Earlier in her career, Poccia progressed from regional marketing director to vice president, field sales for Giorgio Beverly Hills.
Sharon Collier, previous president and CEO of Gurwitch Products, recently announced her departure.