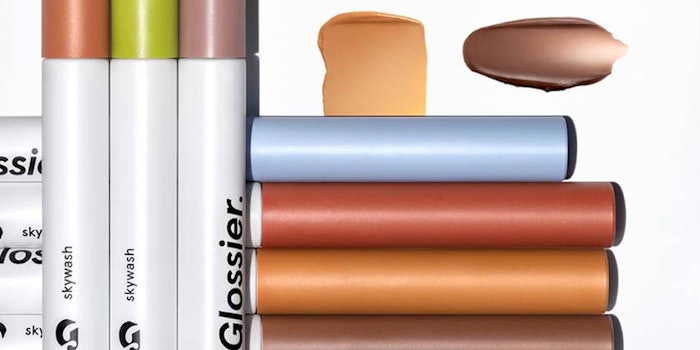 Even Glossier is feeling the pain. According to a Business Insider report, Glossier will furlough its NYC, London and Los Angeles retail staff on June 1, 2020, as COVID-19-related store closures drag out.
The company had previously compensated these employees in the hopes that closures would be short-lived.
The brand's blog reported:
At Glossier, we were among the first to close our retail locations to support public health, and we now believe we'll be among the last to reopen. The very things that make Glossier retail so special—the crowds, the lines, the experience of being together—are also the reasons why we have an added responsibility to our community. We're challenging ourselves to reimagine the offline experience for this moment and beyond, and we're hard at work finding new ways to inspire joy and bring people together, safely.
For all these reasons, we unfortunately need to take the step of furloughing our incredible retail teams in New York, Los Angeles and London as of June 1. Our retail colleagues are the reason our offline experiences are so special, and we've strived to take a people-first approach since closing our doors on March 13, continuing to pay them their full wages with the hope that we'd have a better line of sight to reopening our stores by now. With the realization that our timeline for reopening remains uncertain, we will compensate our teams in New York, Los Angeles and London through the end of May, a total of more than eleven weeks since closing our doors. We will continue to cover benefits, including healthcare, through August.
While this is a painful step, we remain as passionate as ever about the importance of offline experiences in Glossier's future. Since day one, we've been a digital-first company, and even in 'normal' times, the vast majority of our sales happen online. That doesn't diminish the role of retail: it elevates it. As shopping for beauty online becomes the norm—and this period is certainly accelerating that trend—retail gets to be about so much more than just procurement: it's about human connection. We've always been building for this world, and this moment only deepens our resolve.
To our retail colleagues: you are the magic makers who bring Glossier offline to life, and we cannot wait for the day when we get to create together again.