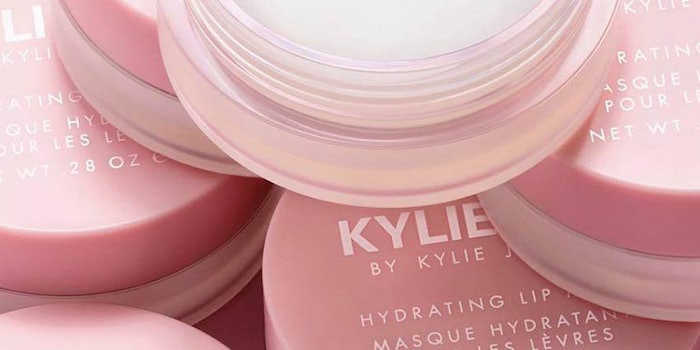 Forbes has a history of getting net worth estimates wrong. The title has now published a new corrective. Early this year (a lifetime ago, it seems), Coty took a 51% stake in Kylie Cosmetics for $600 million, marking a major coup for the beauty giant and a major opportunity for what had been touted as one of beauty's biggest brands. However, according to a new Forbes story, the brand's size and its ownership may have been misstated publicly for years. Here are the biggest takeaways:
UPDATE: Kylie Jenner has responded via Twitter: "what am i even waking up to. i thought this was a reputable site [Forbes].. all i see are a number of inaccurate statements and unproven assumptions lol. i've never asked for any title or tried to lie my way there EVER. period"
Jenner added, "'even creating tax returns that were likely forged' that's your proof? so you just THOUGHT they were forged? like actually what am i reading."
PEVIOUSLY:
KMJ 2018 Irrevocable Trust, controlled by Kristen M. Jenner, appears to own a stake in Kylie Cosmetics. Kylie Jenner, therefore, owns perhaps just 44.1% of the the brand, rather than the previously reported 49%.
Forbes posits that "the Jenners have lied about [the business' size] every year since 2016—including having their accountant draft tax returns with false numbers."
Twelve-month revenues for Kylie Cosmetics were just $177 million per Coty's acquisition presentation, which was far smaller than estimates published at the time.
Coty's own reporting showed that Kylie Cosmetics likely only made $125 million in 2018, compared to the $360 million cited by the Jenners. This also calls into question purported sales totals for 2016 and 2017, Forbes states.
Kylie Cosmetics' skin care line was purported to generated revenues of $100 million in its first month and a half, per Kylie Jenner's reps, though filings revealed that it would only make about $25 million in a one-year span.
EBITDA margin for Kylie Cosmetics has only been about 25%, compared to the 44% previously estimated by Forbes.