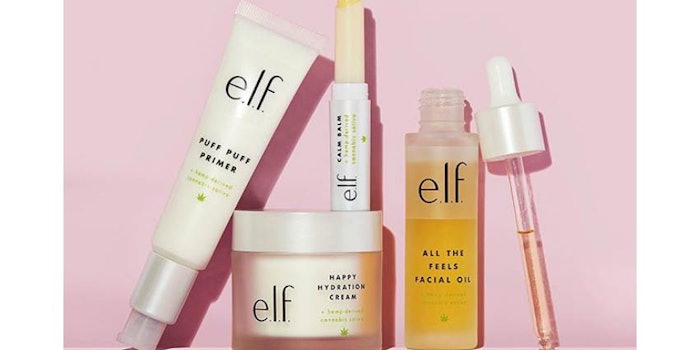 e.l.f. Beauty has confirmed that Marathon Partners Equity Management has submitted a notice of nomination of three candidates to stand for election to the company's board of directors at the 2020 Annual Meeting of Stockholders. In response, e.l.f. Beauty announced its disaccord for a proxy contest, citing recent successes and the diversity and independence of its current board.
Previously: Sh-e.l.f. Space Boosts Retail Performance
Stockholders are not required to take any action at this time. The company's board of directors will present its recommendation with respect to the election of directors in the company's definitive proxy statement, which will be filed with the Securities and Exchange Commission and made available to all stockholders eligible to vote at the company's 2020 Annual Meeting of Stockholders, which is scheduled for August 27, 2020.
Previously: e.l.f. Beauty Reaffirms 2020 Results, Braces for Fiscal 2021
The company issued a statement addressing its engagement and open communications with stockholders, and reiterated its practice of not commenting on discussions with individual stockholders.
Also addressed in the statement issued by e.l.f. Beauty is the board's focus on enhancing stockholder value, and the company's five strategic imperatives to achieve that goal: to drive demand in the brand, step up digital efforts, deliver first to mass innovation, enhance retailer productivity and generate cost savings to fuel brand investments.
In executing these imperatives, e.l.f. Beauty has observed five consecutive quarters of year-over-year net sales growth and has delivered total shareholder return of nearly 100%, according to the company's statement.
The statement also identified several of e.l.f. Beauty's recent accomplishments for fiscal 2020, including delivering $283 million of net sales and its acquisition of W3ll People.
Related: e.l.f. Beauty Q4 2020: Eyes, Lips, Face, $$$
Addressing its current board of directors, the statement drew attention to e.l.f. Beauty's seven independent directors, out of the eight members; the appointment Beth Pritchard as lead independent director to enhance the board's independent oversight; and the board's diverse composition, with 67% of directors being women.
Concluding the statement, e.l.f. Beauty asserted the board's focus on executing strategy to produce results, and drew attention to the likelihood of a costly, distracting proxy contest not working in the best interest of stockholders.