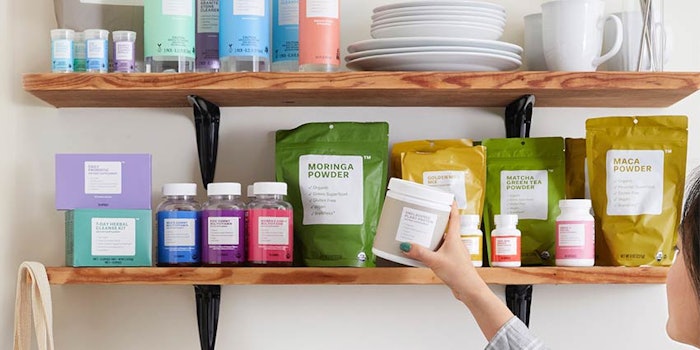 Brandless, Inc. is being prepped for an aggressive website relaunch as Clarke Capital Partners and Ikonifi have partnered to purchase its assets. The community-driven, direct-to-consumer company closed its doors in February 2020, but is set to see its products available to order in the near future.
The company had received nearly $300 million from sources including SoftBank's $100 Billion Vision Fund, NEA, Redpoint Ventures, GV and Sherpa Capital. Despite its financial support and having achieved a $500 million valuation, the direct-to-consumer market was unsustainable due to Brandless' business model.
Under an improved capital structure, matched with responsible pricing models and the ongoing recruitment of a world-class team, Brandless 2.0 is now well-suited to carry on the brand that millions of Americans love.
The assortment of 300+ products includes organic, non-GMO, all natural beauty, nutritional, and personal care products as well as household goods like non-toxic cleaners at fair prices.
Brandless also creates and curates original digital content ranging from recipes to life hacks and spotlights on people doing good in the world.
In the near-term, Brandless will continue to offer the core products consumers have grown to love, along with line extensions of the most popular items at Brandless.com. But for now, the company will release a new Brandless Bundle every Monday leading up to the official relaunch.
The themed packages will include a curated sample of products dedicated to categories like home cooking, home cleaning and infant care. These Bundles will be available to order online immediately.
"Brandless was built to address the serious challenges that exist in the consumer products market," Ryan Treft, newly appointed CEO of Brandless and partner at Ikonifi, said. "Customers today still pay an enormous BrandTax, but we're out to prove that healthy doesn't have to be expensive. Quality goods and fair prices don't have to live in separate worlds. Although I will be approaching the business strategy differently, I have a great deal of respect for Tina Sharkey for the amazing brand she created."
"We had been rooting for the Brandless team, having fallen in love with their 'highest-quality' product lines, but found ourselves deeply saddened to learn of the company's closing," Clarke Capital Partners founder James Clarke said. "So when the opportunity was brought to us to join with Ikonifi's Ryan Treft and Brady Hansen to acquire the assets, we wasted no time as we worked to ensure the future of what Brandless, and its 'brand promise,' will continue to be to its millions of loyal customers."