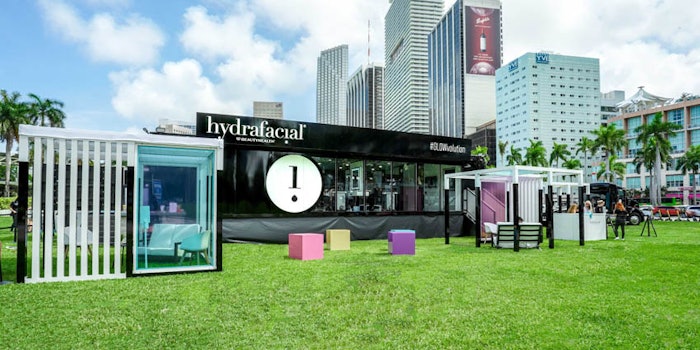 HydraFacial has launched its #GLOWvolution coast-to-coast U.S. tour. The first stop took place June 4-7, 2021 in Miami.
Related: HydraFacial Going Public, Releases Prelim 2020 Sales
Over the course of four months, the tour will offer complimentary HydraFacial treatments to consumers.
A spa-on-wheels truck with 13 HydraFacial treatment chairs, a full outdoor footprint that includes an on-site store, photo-op moments, hand treatments and an outdoor lounge will roll up to each stop along the tour.
The tour will continue with events in Atlanta, Austin, New Orleans, Phoenix, Washington DC, Detroit, Chicago, San Francisco and San Diego. 
Clint Carnell, CEO of BeautyHealth and HydraFacial said, "#GLOWvolution will introduce thousands of new consumers to the benefits of the HydraFacial treatment, but will also allow us to empower, inspire, and connect with our community across the country. We are excited to be back on the road celebrating with the HydraFacial nation and bringing the best skin of your life directly to you."