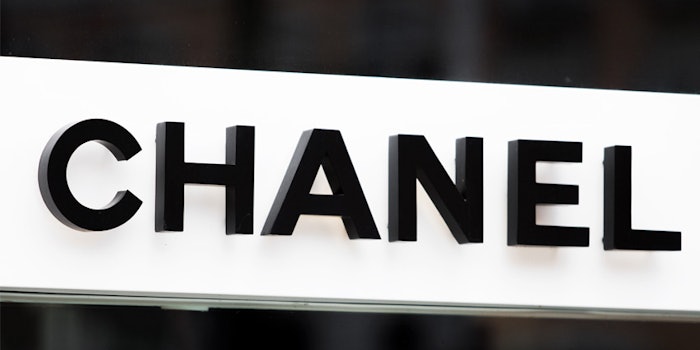 Chanel has announced its fiscal year 2020 results that showed revenue was $10.1 billion, an 18% decline compared to 2019. 
Operating profit was $2.05 billion, down 41.4% compared to 2019.
European revenue for the fiscal year 2020 was $2.88 billion, down 36.4% compared to 2019.
Asia Pacific revenue was $5.25 billion, down 3.1% compared to 2019.
The Americas reported revenue of $1.96 billion, down 15% compared to 2019.
Fragrance and Beauty
Fragrance and beauty experienced strong growth in online sales, partially offsetting the impact from the decline of travel retail.
Skin care had a notably strong performance within the beauty segment, supported by Le Lift and Sublimage.
In fragrance, Coco Mademoiselle and Bleu continued their success, while No5 has been preparing to celebrate its 100th anniversary in 2021, with Marion Cotillard as its new face.
Sustainability
Chanel also launched its Chanel Mission 1.5° sustainable action plan in 2020, which sets to reduce its carbon emissions in its own operation by 50% by 2030 and in its supply chain by 40% per unit sold by 2030.
Chanel has committed to shifting to 100% renewable electricity by 2025.
In September 2020, Chanel raised €600 million through the issuance of sustainability linked bonds, diversifying its sources of funding while underlining its commitment to sustainability at the heart of its business strategy.
Philippe Blondiaux, global chief financial officer, said: "The strength of the Chanel brand was clearly demonstrated in 2020 as the business delivered a resilient financial performance in what was a very challenging period for our employees, our partners and for the business itself. Chanel's focus on creativity and innovation, unique savoir-faire and the agility of our teams and our organization, helped to limit the impact of the crisis. At the same time, Chanel has continued to prioritize investment to support the long-term health of the brand, with record levels of capital expenditure through the year. In keeping with our long-term approach and commitment to sustainable business, we also launched our strategy to tackle climate change through Chanel Mission 1.5°. The business has made early progress against the science-based targets we have set, as we look to accelerate the move to a lower carbon economy and help protect the world's most vulnerable communities and ecosystems from the impacts of climate change."