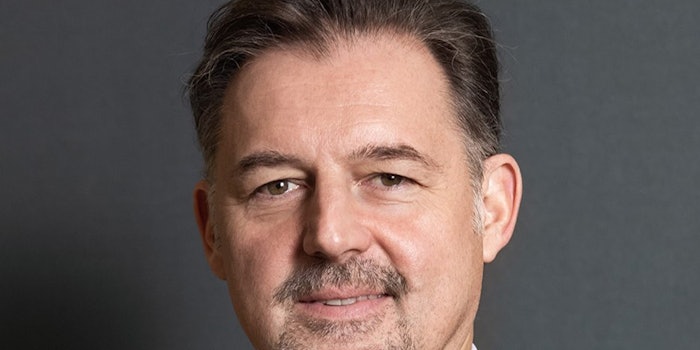 Beiersdorf has appointed Patrick Rasquinet to take over the pharmacy and selective division, effective July 1, 2021. Rasquinet will take over responsibility from Vincent Warnery, who was appointed CEO of Beiersdorf on May 1, 2021.
Rasquinet began his career at Beiersdorf in 1993. He has spent his entire career in the cosmetics industry, working across in Belgium, Brazil, South Korea, Russia, and the Untied States.
Oswald Barckhahn has also been appointed to the executive board as of October 15, 2021, and will assume responsibility for Europe and North America after transition.
Barckhahn joins the company from Jacobs Douwe Egberts in Amsterdam where he was president, Europe, and head of global sales and e-commerce. Barckhahn will succeed Thomas Ingelfinger, who will retire in 2022.
Reinhard Pöllath, chairman of the supervisory board, said: "Patrick Rasquinet and Oswald Barckhahn bring a balanced mix to the Beiersdorf Executive Board, with their successful and truly global track records, combining inside and outside experiences. Beiersdorf welcomes them to the C.A.R.E.+ effort of healthy growth."
Vincent Warnery, CEO of Beiersdorf, said: "I am very glad that Patrick Rasquinet and Oswald Barckhahn will further strengthen our management team. Both have demonstrated strategic vision and management experience that are needed to continue to lead the pharmacy and selective division and our businesses in Europe and North America into a successful future."