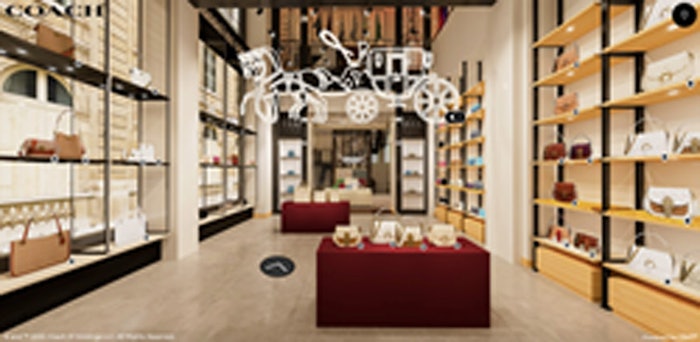 Obsess, an e-commerce platform that enables brands to create shoppable online virtual stores and showrooms, has closed a $10 million Series A funding round, bringing the company's total funding to $13.4 million.
Related: Consumers Prefer Virtual Makeup Try-Ons
The new round was led by Jump Capital, with participation from the Venture Reality Fund and WXR Fund.
Obsess will use the new investment to accelerate its global expansion and product development efforts and to continue expanding beyond fashion and beauty into additional retail verticals such as home, entertainment and consumer packaged goods.
Obsess uses virtual and augmented-reality technologies to create immersive digital flagship and pop-up store experiences for consumers and to digitize brands' showrooms for wholesale buyers.
Brands partnering with Obsess include Coach, Tommy Hilfiger, Dermalogica, NARS, Charlotte Tilbury, American Girl, Sam's Club, Mary Kay and Nayomi.
Neha Singh, founder and CEO of Obsess, said, "Immersive shopping experiences are becoming a standard part of e-commerce, and forward-thinking brands are using our technology platform to provide shoppers with a rich, interactive way to shop for their products. Younger shoppers who have grown up interacting with videogames and watching e-sports expect to be able to interact with brands in real time as they shop online and 3D virtual shopping experiences will soon be table stakes for brands in every retail category."
Yelena Shkolnik, partner, Jump Capital, said, "COVID-19 has compelled brands to prioritize e-commerce, but many are beginning to understand that their online experiences are primarily filtered JPG images, which are hardly engaging or effective for discovery. Obsess's immersive platform powers an exciting vision for the future of digital shopping and the technology is as relevant for omnichannel brands as it is for DTC labels. We are thrilled to back Neha and her team as they scale this amazing consumer experience across brands and product categories."