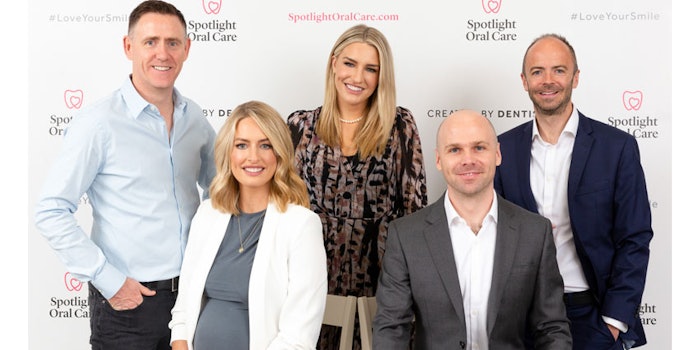 Development Capital has invested €12 million in Spotlight Oral Care Limited, which will enable the brand to further drive its international expansion into Europe (primarily Ireland, the United Kingdom and Scandinavia) and the United States.
The investment is the maximum and largest by Development Capital to date.
Spotlight Oral Care has experienced significant demand and growth over the past 18 months, with turnover three times as large in the last financial year. Both its product range and distribution channels have expanded significantly, with high profile U.S. retailers including Ulta Beauty, CVS and Target.
The €12 million investment is being made by Development Capital Fund II, a €75 million fund managed by Development Capital. A successor Fund to the BDO Development Capital Fund, Development Capital is supported by the European Investment Fund (EIF), the Ireland Strategic Investment Fund (ISIF) and Bank of Ireland.
As part of the investment, Spotlight Oral Care Limited welcomes Andrew Bourg, co-founding partner of development capital and partner of BDO to its board of directors.
Bourg said: "Spotlight Oral Care is precisely the type of Company that Development Capital II was set up to support, being a high-growth company with an experienced and ambitious management team and a strong track record. We are delighted to partner with Vanessa, Lisa, Barry, and the Spotlight Oral Care management team. We look forward to supporting their ambitious plans to further scale and internationalize the business."
Vanessa Creaven, spotlight oral care co-founder and CEO, said: "This investment by Development Capital is a pinnacle moment for us in the business as we have experienced rapid business growth in the last 12-18 months. The financial support and expertise that comes with this investment will allow Spotlight Oral Care to expand further and continue to help us revolutionize oral care. We are thrilled to be working with a team that supports SMEs like us and look forward to having Andrew on our board of directors."