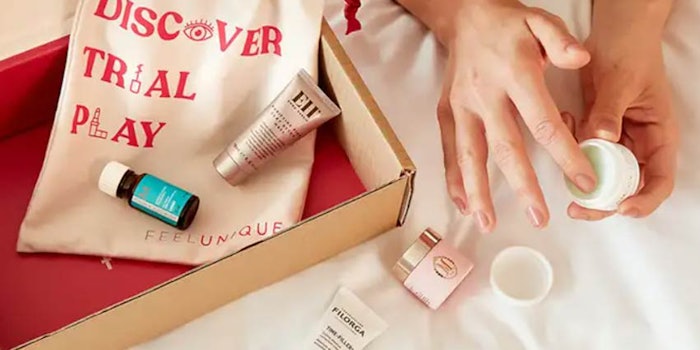 Feelunique recently launched the Beauty Box, a subscription service for its beauty products.
Related: Report: Sephora Purchases Beauty Retailer Feelunique
Consumers choose five products to try each month and select a subscription length, three, six or 12 months, or buy it as a one-off.
The company offers the following subscription options; all prices include delivery. Boxes come with a recycled cotton pouch for storage.
Subscription details:
one-month one-off: £13.95
three-month subscription: £13.50 per month
six-month subscription: £12.75 per month
12-month subscription: £11.95 per month
Seven days before shoppers' next box is dispatched, Feelunique emails them a reminder to choose a new set of samples.
Subscriptions automatically renew after the selected period unless shoppers opt-out of auto-renewal.