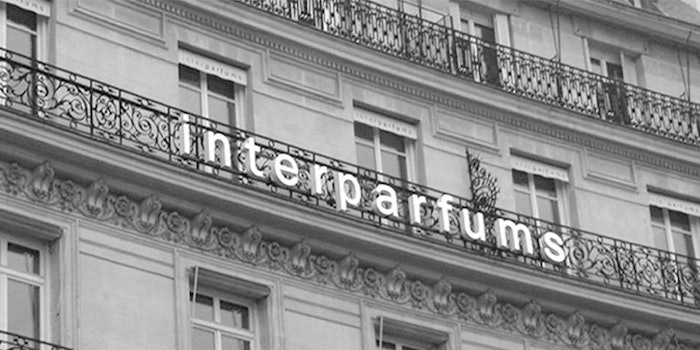 Inter Parfums, Inc. announced that its fourth quarter net sales were $184.0 million, which was a 3.5%, or $177.8 million, increase from the final quarter in 2019. Full year net sales declined 24.5% to $539.0 million from 2019's sales of $713.5 million.
Previously: Interparfums Purchasing Paris HQ
According to the company, consolidated 2020 net sales declined 25.6%.
Executive vice president and chief financial officer Russel Greenberg said that as a result of the fourth quarter net sales increase, the company is raising its 2020 guidance for diluted net income per share to between $1.15 and $1.20. 
Inter Parfums reports that it expects 2021 sales to be in the range of $650 million and $660 million. 
Jean Madar, chairman and CEO of Inter Parfums, said, "Sales in the final quarter far exceeded expectations and were in fact, better than our third quarter, historically our strongest. Several of our largest brands closed the year with impressive numbers. Montblanc, Jimmy Choo, Coach and Anna Sui grew fourth quarter sales by 9.8%, 13.4%, 18.0% and 62.3%, respectively, from the 2019 fourth quarter. With the exception of Coach Dreams, which was introduced in early 2020, and the initial rollout of Anna Sui Sky in China and Hong Kong toward the end of last year, we postponed most of the planned 2020 new product launches until 2021."
Madar continued, "Our 2021 new product pipeline is abundant, with new entrants for our European operations that include women's scents for the Jimmy Choo, Kate Spade, Lanvin and Rochas brands. For U.S. operations, we have fragrance duos unveiling for the Abercrombie & Fitch and Hollister brands, and women's scents debuting for the Anna Sui, GUESS, MCM, and Oscar de la Renta brands, plus broader distribution of Anna Sui Sky throughout Asia is also planned."
He concluded, "Our responsiveness and the effectiveness of the measures undertaken in the spring produced better than expected sales in the second half. As a result, we achieved a solid annual performance which, while down compared to 2019, highlights the quality and strength of our brand portfolio."