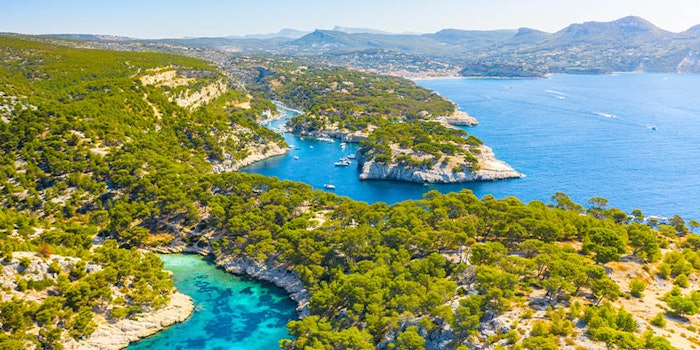 L'Occitane en Provence has become an active member of the Conservatoire Méditerranéen Partagé, or Shared Mediterranean Conservatory (CMP), working together to tackle environmental threats to its home in the Mediterranean Basin.
Related: L'Occitane Announces Sustainability Pop-up Store
Together with the CMP, L'Occitane will help to protect and regenerate cultivated biodiversity by collecting and transmitting agricultural best-practices.
The CMP is an association bringing together a network of public and private stakeholders specialized in the conservation, utilization and valorization of the cultivated Mediterranean biodiversity.
In alliance with L'Occitane en Provence and other local organizations, CMP pursues a threefold objective:
Conserve biological diversity, in particular local, rare, ancient and terroir plant species.

Collect and transmit agricultural best practices and regional Mediterranean know-how.

Enhance cultivated resources by setting up socioeconomic projects for the benefits of sustainable development of the territories.
L'Occitane en Provence offers general financial support to the CMP through contributions and helps fund special projects through the L'Occitane Group and its Foundation.
Another project, The Vergers d'Avenir (Orchards of the Future) focuses on the conservancy of local fruit trees native to the Mediterranean. The goal is to protect the genetic heritage of these trees and the traditional cultivation practices.
By 2025, the project will protect more than 100 old varieties of fruit trees. Several species and varieties of fruit trees, which have become rare or marginalized in the area, will be replanted, including almond, olive, fig and cherry trees, among others.
A project is also currently underway with L'Occitane's Biodiversity and Sustainability Department where CMP facilitates the planting of old varieties of trees in and around selected grower's fields. These plantations aim to protect biodiversity on selected plots, and in particular will ensure an ecological corridor for wildlife.