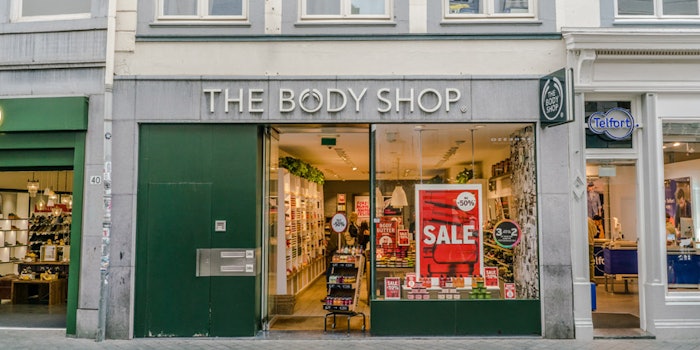 Natura &Co has released its Q4 2020 earnings, which recorded a 241% sales growth and a net profit increase of 200%, per the company's report. 
Related: Douglas' Q1 2020-2021 E-commerce Sales Rise More Than 74%
Natura &Co had consolidated net revenue of R$12 billion in Q4, up 24.3% in Brazilian reais (BRL) compared with last year's quarter. In FY20, net revenue reached R$36.8 billion, an increase of 12.1% compared with last year. 
Natura &Co's digital social selling and e-commerce made up 79% of digital sales in Q4. Each brand recorded its highest level of e-commerce sales.
Aesop's total online sales reached 30% of its revenue and The Body Shop pivoted to online and at-home channels, which represented 40% of its sales.
For Avon, e-brochure revenue was up nearly 90% vs. Q4 2019. At Natura in Latin America, e-brochure sales accounted for one-third of total digital sales, and the number of orders through consultant online stores in the region increase by 60% compared to Q4 2019. 
Natura &Co's Latam's Q4 2020 net revenue increased by 20.5% in BRL. Combined market share in the region increased more than 12%. The Natura brand's net revenue increased by 34.7% in BRL with 16.2% growth in Brazil. 
Avon Internat­ional's net revenue increased 12.1% in the period, with highlights in market share gains including the United Kingdom, which grew 3.0%. 
The Body Shop's net revenue increased 48.4% in BRL, driven by growth in the United Kingdom and Asia. FY 2020 net revenue increased 32.4% in BRL. 
Aesop's net revenue grew by 62.1% in BRL, driven by online sales growth of 190%, compared with Q4 2019. Asia, especially Japan and South Korea, was a highlight of this quarter. 
A key highlight of the quarter was the strengthening of Natura &Co's capital structure with the successful completion in October 2020 of a $1 billion capital raise. 
Roberto Marques, executive chairman and group CEO of Natura &Co, said "In a year of unprecedented challenges, Natura &Co associates and our network across all of our businesses showed care and adaptability in the face of a global pandemic, demonstrating both our purpose-driven approach to business and the strength of our omnichannel, multi-brand model. Our performance in the fourth quarter attests to that, with strong growth in sales and profits. By pivoting rapidly to digital social selling and e-commerce when stores were closed by lockdowns, we were able to outperform the CFT market both globally and in Brazil."