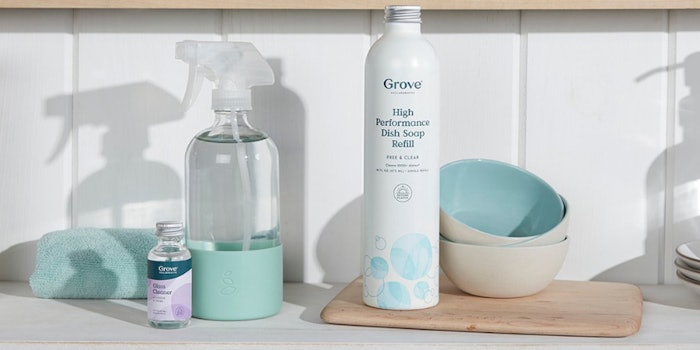 Grove Collaborative has announced its plans to convert to a Delaware public benefit corporation (PBC).
Related: FabFitFun Partners with RangeMe to Increase Diversity
Beginning on March 31, 2021, Grove will join the likes of Patagonia, Kickstarter, Ben & Jerry's, and Lemonade to become a PBC.
Converting to a PBC will allow Grove to continue its for-profit strategies while balancing the interests of its shareholders, its public benefit purpose and the interests of other stakeholders, be it through venture capital fundraisers or shifts in leadership.
Stuart Landesberg, co-founder and CEO of Grove Collaborative, said, "The conversion to a PBC marks an important milestone for Grove. We are at a moment in our world where corporations need to step up and serve all stakeholders—customers, shareholders, planet, and community—especially the ones that don't always have a seat at the table. The world needs mission driven businesses now more than ever. Our hope is that Grove's commitment inspires other companies to realize that success and positive impact can and indeed must co-exist."
Cathy Beaudoin, former president of Amazon Fashion and a Grove board director, said, "Grove's PBC conversion combined with its Beyond Plastic initiative is leading the way for consumer products companies to operate to serve multiple stakeholders. Grove continues to prove that high growth companies can do well by doing good, and this transition marks an important milestone in our journey."
Andy Fyfe, growth catalyst, B Lab United States and Canada, said, "Grove has been a long time leader in the B Corp community. And some of the most impactful B Corps are those that push us to be better stewards towards our vision of a more inclusive and regenerative economy and planet. Grove pushed us to create the Board Playbook: The Case and Process for Adopting Benefit Governance. This is the most practical guide to date for companies to adopt the highest form of stakeholder governance: becoming a DE Public Benefit Corporation. We applaud them for making the conversion themselves and preserving their legacy for the long run."