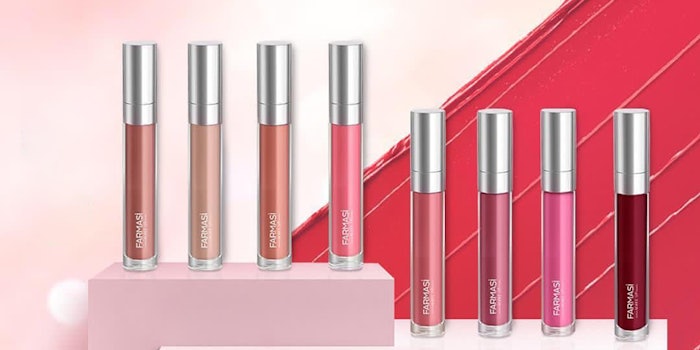 Farmasi has sold $3 million of its limited edition VFX Pro Camera Ready Matte Liquid Lipstick in less than two hours.
Related: [interview] Inside Farmasi's U.S. Expansion
Initially, the launch sold out in 50 minutes but the brand was able to produce and ship additional products within days.
The second shipment of this lipstick sold out quickly, making it the fastest-selling launch in Farmasi's history.
Sinan Tuna, chief executive officer of Farmasi North America, said, "The response to VFX PRO Camera Ready Matte Liquid Lipstick has been outstanding. Matte lip is a massive trend and we are thrilled to offer our Beauty Influencers and their customers a product that delivers on the results that they love. We look forward to continuing delivering a strong product pipeline."