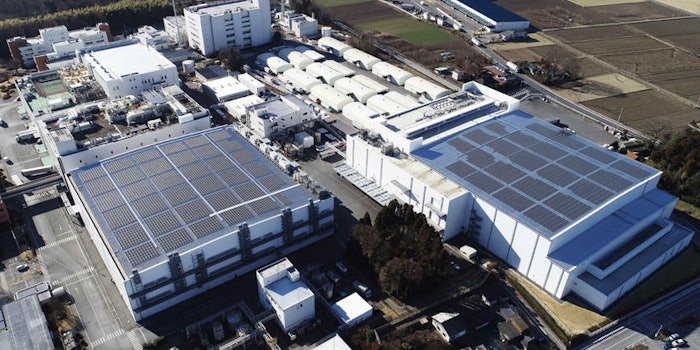 Kao Corporation has set new targets and is aiming to reduce its CO2 emissions to zero by 2040, and become a carbon negative company by 2050.
Related: Kao Releases Mid-term Plan 2025
Kao is reportedly proceeding with the development of products, services, and technologies that will contribute toward reducing CO2 emissions in society as a whole.
In addition, Kao has signed on to the Business Ambition for 1.5°C Initiative, a corporate pledge for businesses to set science-based targets aligned with limiting global temperature rise to 1.5°C instead of 2.0°C.
The company is also aiming to join RE100, an international program which brings together businesses committed to 100% renewable electricity.
Kao will continue to implement the mid- to long-term decarbonization targets outlined in 2019 in the Kirei Lifestyle Plan ESG strategy.