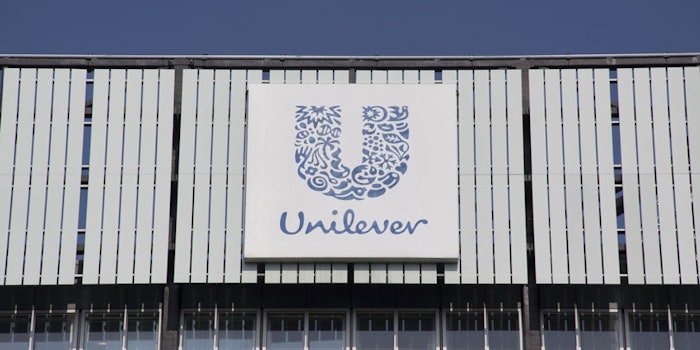 Paul Polman, who led Unilever into the age of social media, sustainability and the sun-setting of animal testing, and Brexit, will step down as CEO, effective January 1, 2019, succeeded by Alan Jope. Polman will stay on at the company to help advise Jope for the first six months of 2019. A new leader for beauty and personal care will be named soon.
Polman has been CEO for more than 10 years, reportedly delivering a total shareholder return of 290%.
Jope has led the beauty and personal care division since 2014.
The newly appointed CEO commented, "It will be a huge privilege to lead Unilever – a truly global company full of talented people, and brilliant brands. Over the 30 years I have worked at Unilever, I have seen the many ways in which our brands improve people's lives, positively impacting more than 2 billion citizens every day."
He added, "Our global footprint includes strong positions in many important markets for the future and our focus will remain on serving our consumers, and our other multiple stakeholders, to deliver long-term growth and value creation I'd also like to extend my gratitude to Paul for his remarkable leadership of Unilever and look forward to working closely with him during the transition."
Unilever chairman Marijn Dekkers said, "Paul is an exceptional business leader who has transformed Unilever, making it one of the best-performing companies in its sector, and one of the most admired businesses in the world. His role in helping to define a new era of responsible capitalism, embodied in the Unilever Sustainable Living Plan, marks him out as one of the most far-sighted business leaders of his generation."
Dekkers added, "Paul's vision, drive and performance focus, combined with his commitment to serving the best long-term interests of the company, have materially strengthened Unilever. He leaves a more agile and resilient company, well placed to win in this fast-changing, dynamic industry. I'd like to thank him personally, and on behalf of the board, for his contribution to Unilever."
The chairman concluded, "After a rigorous and wide-ranging selection process, the board is delighted to appoint Alan to the role. Having worked for Unilever in a variety of senior management roles, Alan has a deep understanding and experience of our business, the industry, and the markets in which we operate. He is a strong, dynamic and values-driven leader with an impressive track record of delivering consistent high-quality performance. The Board warmly welcomes Alan to the role and wishes him every success."
Polman said, "I congratulate Alan on his appointment and look forward to working with him on the transition. Having worked closely with Alan for many years, I am highly confident that under his leadership, Unilever will prosper long into the future. His appointment demonstrates the strength of Unilever's succession planning and talent pipeline."
Polman added, "It has been an honour to lead Unilever over the last 10 years. Throughout this time, I have been humbled by the commitment and hard work of our people, and their passion for creating a truly purpose-driven company. I am very grateful to them, as I am to Unilever's many other stakeholders, with whom we have worked to build our long-term, sustainable business. I look forward to engaging with many of these partners – in a different capacity – to help address the many environmental and social challenges facing the world."