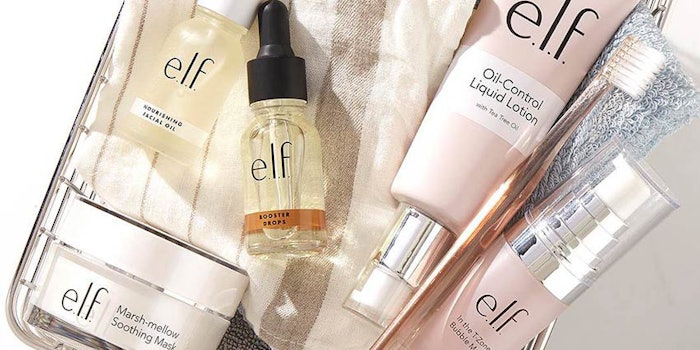 New York-based investment firm Marathon Partners Equity Management, LLC, and its affiliated investment funds (Marathon Partners) has delivered a letter to e.l.f. Beauty's board of directors, urging them to "undertake a comprehensive review of the company's operating strategy, corporate governance practice and executive compensation."
Marathon Partners owns approximately 8.6% of the beauty brand's common stock. In its letter to the board, the firm outlined a number of suggested changes including cost rationalization, corporate governance improvements and changes to executive compensation.
Recommendations include:
Separating the role of chairman and CEO
Assigning a non-TPG designated director to the role of lead independent director
Engaging independent counsel to fully reassess the second amended and restated stockholders agreement, dated March 3, 2017
Related: [update] e.l.f. for Sale? An Activist Investor Hopes So
"It is unfortunate that we have not been able to find common ground with the e.l.f. team and board over the past six months," said Mario Cibelli, managing member. "While we still believe the management team is talented and has created a valuable and differentiated platform in the cosmetics space, we believe senior leadership and the board have lost sight of the obligations and responsibilities that come with accepting new investors and public company ownership. It is time for the board to reinvigorate good corporate governance at e.l.f and implement best practices that drive increased accountability to the public shareholders of the company. If mistakes or oversights were made, then it is time to rectify them and swiftly return to the business of creating value for all shareholders of the company."
Click here to read the full letter.