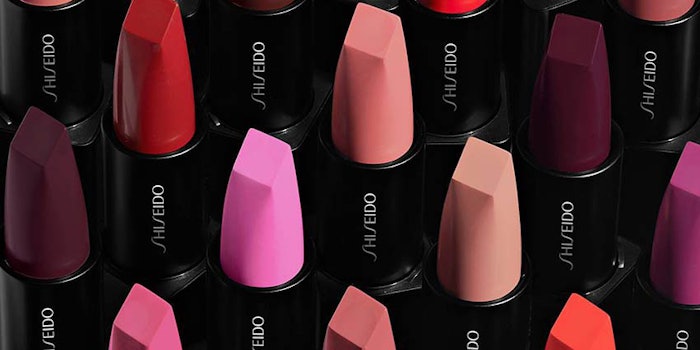 Shiseido has released its financial results for Q4 and FY 2018.
FY: ¥1,094.8 billion—Net sales, an 8.9% increase over the previous year
Q4: ¥289.1 billion, up 5.6% over the previous year
Shiseido's 2018: The Breakdown
20%--Growth of the prestige segment, which "significantly contributed to an increase in total sales and profits." Clé de Peau Beauté  and IPSA were strengthened by honing in on skin care, while Shiseido benefited from innovation in the makeup category. NARS and Laura Mercier achieved "robust growth," and bareMinerals launched a new marketing campaign shifted towards e-commerce and digital marketing.
(More than) ¥50 billion—Sales for Dolce & Gabbana, the star of the fragrance segment, which saw high growth in the Americas and EMEA and expansion in the Middle East. Apart from Narciso Rodriguez, the overall segment struggled.
5—Brands highlighted in the cosmetics segment, including made in Japan brands Elixir and Aness, which achieved rapid growth in Japan, China and other parts of Asia. China local brands Aupres and Za were profitable, while Pure & Mile improved profitability.
3—Countries—Japan, China, and South Korea—where personal care brand Senka increased its growth and momentum. Japanese men's brand Uno was "on the recovery track," but Tsubaki struggled.