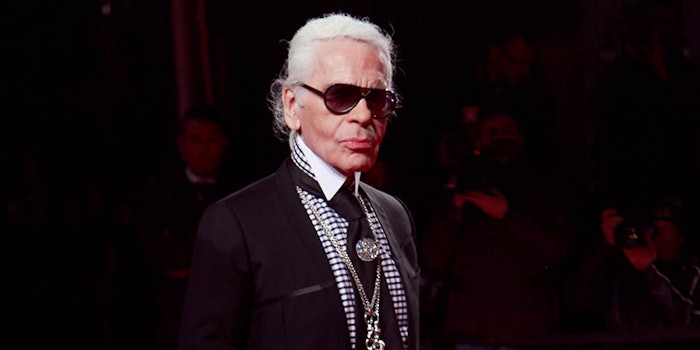 Chanel designer Karl Lagerfeld has passed away at 85.
One of the industry's most prolific designers, Lagerfeld—who took the helm at Fendi in 1965 and Chanel in 1983—was designing, on average, 14 new collections a year up until his death, reports the New York Times.
Lagerfeld was credited with spearheading the wave of creatives reinventing heritage brands by "identifying its sartorial semiology and then wresting it into the present with a healthy dose of disrespect and a dollop of pop culture;" Tom Ford at Gucci, John Galliano at Dior and Riccardo Tisci at Givenchy and later Burberry would follow.
He was also famous for his signature aesthetic—dark glasses, ponytail, black jeans and silver jewelry.
Born September 10, 1935, per the Hamburg Genealogical Society (the designer famously took creative license when it came to his age) the young German showed an affinity for style early, taking to wearing a formal suit and tie to school. His career began when, without any formal training, he entered the 1954 International Wool Secretariat fashion competition at age 18, winning in the coat category.
After stints at Pierre Balmain and Jean Patou, and freelance work for designers including Charles Jourdan and Chloe, Lagerfeld transformed Fendi and Chanel, imbuing the brands with irreverence and rock-and-roll edge. He also started his own brand in 1984.
Lagerfeld was also an accomplished photographer, with work exhibited at the Pinacothèque de Paris; publisher; and diet book author, 2002's "The Karl Lagerfeld Diet," about his 92-pound weight loss. In 2017, he was awarded the Medal of the City of Paris, the city's highest honor.