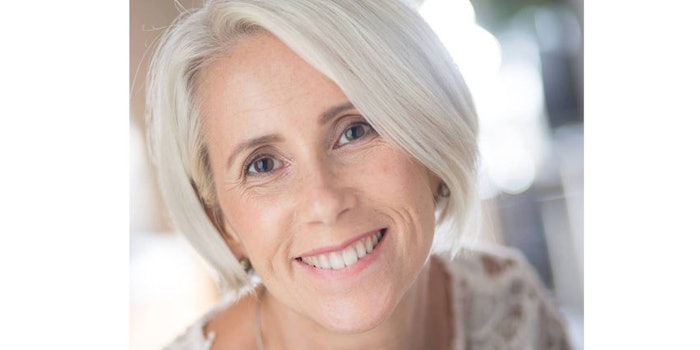 We are saddened to report that Global Cosmetic Industry and Cosmetics & Toiletries have lost a trusted adviser and author, and the cosmetics industry has lost a great friend and professional, Marie Alice Dibon. Marie Alice was a longtime contributor to many industry outlets, including ours, and had an enviable sense of where innovation was heading, as seen in her many thought leadership articles, including: Inflammation and Aging; Bacteria and Beauty; and The Microbiome: Our Greatest Challenge or Best Opportunity? She will be profoundly missed.
Here, we present a remembrance from colleague Geraldine Scherrer of Rodan + Fields.

-Jeb Gleason-Allured, editor in chief
With profound sadness, we announce the passing of Marie Alice Dibon, Ph.D., on April 22nd, at the age of 53, in Paris.
Dibon held a masters in Industrial Pharmacy from the Industrial Pharmacy Institute in Lyon (IPIL) and a doctorate in Pharmacy from the Institute of Pharmaceutical and Biological Sciences of Lyon (ISPB).
She founded and led Alice Communications Inc., a consulting company, established in 2000, servicing the biotech, pharma and beauty industries in business development, communications, regulatory and innovation services.
Prior to Alice Communications, Dibon spent 15 years working in the beauty, pharmaceutical and medical device industries in France and the United States, contributing her expertise in a number of areas including product development, marketing, regulatory affairs, business development and manufacturing.
"She was one of the first individuals to recognize the importance of the microbiome in the cosmetic sector."
As a dual citizen, she dedicated much of her time and energy promoting science and bridging the gap between the American and French scientific communities. Dibon was a specialist of the cutaneous microbiome and was one of the first individuals to recognize the importance of the microbiome in the cosmetic sector.
As a well-known expert in scientific trends and their impact on the beauty industry, she was invited to speak at numerous conferences and regularly contributed as an editor in the trade press on the topics of innovation, communications, science and technology, and their societal impacts.
Dibon had a huge impact among all who had the privilege to meet her. She will be dearly missed by her peers and the scientific community. All our condolences, respect and support to Marie-Alice's family.