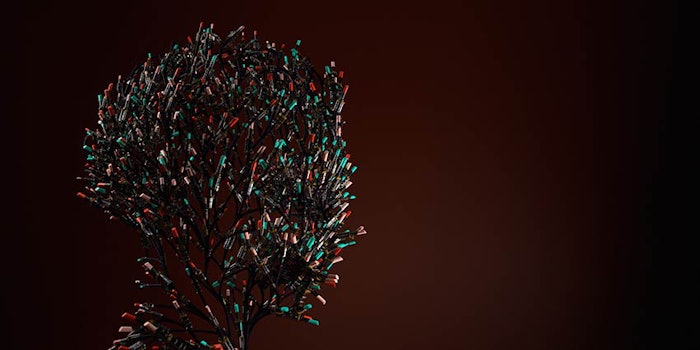 Redefining Beauty from Saddington Baynes on Vimeo.
As technology and social movements collide, more companies are rethinking the ways in which they advertise, moving away from the old traditional standard of heavily airbrushed photography and seeking more innovative solutions.
SBLabs—a branch of London-based creative agency Saddington Baynes focused on internal experiments and development—has answered the call with "Redefining Beauty."
A portfolio of digital art, "Redefining Beauty" showcases the ways in which CGI and visual effects can modernize cosmetic advertising. SBLabs utilized motion, physics and photo-realism across a range of beauty products—from powder explosions to swipes of nail polish—to demonstrate the flexibility of computer-generated imagery.
"Our aim is to join the conversation around corporate social responsibility within the beauty industry, visualizing how brands can rethink their strategy in response to shifting values and multimedia engagement," said Chris Christodoulou, CEO of Saddington Baynes. "We create evocative, emotional stories for beauty brands using an alternative approach with CGI at the core, fused with film and photography for maximum realism. It makes sense that creative production studios, like Saddington Baynes, add our voices to this conversation and help the industry realize what is now possible."