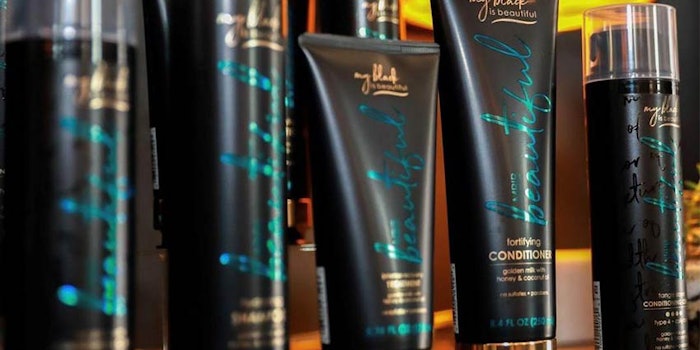 Sally Beauty Holdings, Inc. has released its financial results for Q3 2019.
Net sales, at $975.2 million, saw a decrease of 2.1% compared to the prior year. This was largely driven by 81 fewer stores.
By Segment
Sally Beauty Supply: $575 million in net sales, a decrease of 2.8% compared to the previous year, attributed to 70 fewer stores. Same store sales decreased .6% (a decrease of .2% in the U.S. and Canada specifically).  
Beauty Systems Group: $400.1 million in net sales, down 1.1% compared to the prior year. The decrease was attributed to declines in the full-service business. Same store sales increased 1.4%.
Transformation Plan Updates
During the quarter, the company executed elements of its transformation plan, including launching exclusive brands including My Black is Beautiful; rolling out a new point-of-sale system in more than 600 stores; and launching an integrated mobile app.
"We continued to deliver against our transformation plan and objectives in the third quarter," said president and CEO Chris Brickman. "We launched innovative and exclusive brands at both Sally and Beauty Systems Group, advanced our digital agenda by completing the launch of Sally Beauty's new integrated app and introducing sales transaction capabilities on our refreshed BSG app. Our supply chain modernization efforts are accelerating, as we streamlined our distribution node footprint and moved ahead on a new multi-business distribution center that will enable us to further optimize our operations and serve both digital clients and our stores. Additionally, we reduced our debt levels by over $100 million."
Looking Forward
As it closes Q4 2019, the company plans on launching a new nationwide brand campaign, launching more concept stores, expanding the new point-of-sale system and refreshing the Beauty Systems Group e-commerce site.
Said Brickman: "Looking ahead, we remain focused on taking meaningful actions to position the company for sustainable growth and value creation, including building on our market leadership and expertise in hair color and care, improving our retail fundamentals, advancing our digital commerce capabilities and continuing to reduce our cost base. While we have work to do, we are confident in both our strategic position and direction."