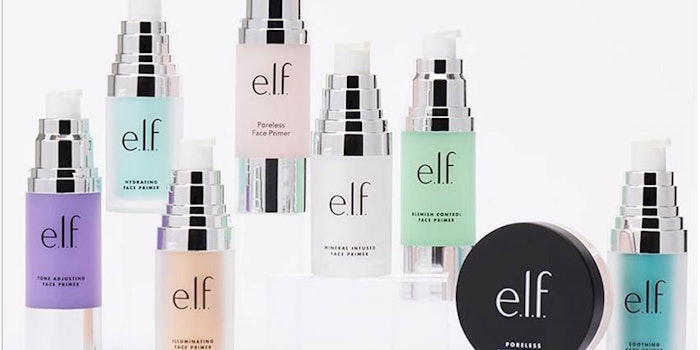 e.l.f. Beauty has released its Q1 2020 financial results.
The cosmetics and skin care company reported a net sales increase of 1% to $59.8 million. Growth was attributed to leading national retailers—which provided increased productivity—and sales from elfcosmetics.com.
The period, which ended June 30, 2019, included $3.2 million in net sales in relation to the company's 22 e.l.f. retail stores. Excluding the stores—which shuttered in February 2019—net sales increased 7% when compared to the prior year.
"We're focused on recharging the brand and highlighting our key first to mass products through increased marketing and digital activations," said chairman and CEO Tarang Amin. "We are encouraged by the early progress of our strategic imperatives, which have driven improvements in productivity within our national retail partners, as well as on elfcosmetics.com. Given this momentum, we are raising our fiscal 2020 guidance."
Looking Ahead
The company has revised its fiscal 2020 outlook, up from $235-$245 million to $246-$256 million.
"We are revising our 2020 outlook to reflect initial progress on our strategic imperatives, including improvements in tracked channel trends driven by Project Unicorn and continued investments in digital and marketing initiatives," said chief financial officer Mandy Fields. "This is balanced by the uncertain impact on volume from price increases implemented in July 2019 in response to increased tariffs."