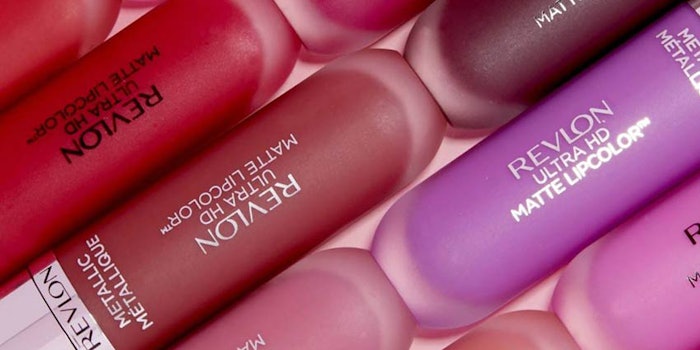 @revlon/ via Facebook.com
Following a sales drop in Q2 2019, Revlon is reportedly working with Goldman Sachs Group Inc. to "explore strategic alternatives for the cosmetics company," according to a new report in Bloomberg, which notes that options include "potential sales of parts or all of the business." The story notes that significant amounts of the company's debt is maturing in 2020, adding motivation.
The news comes on the heels of news that Coty could be selling off as much as $1 billion in assets.
The Revlon report notes that the company "is reviewing all strategies," though no decision has been made. The company owns 15 brands, including the relatively strong Elizabeth Arden.