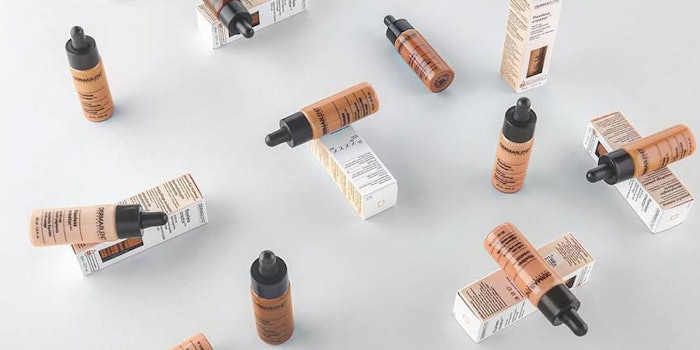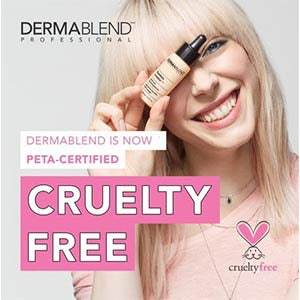 Dermablend Professional has received PETA's cruelty-free certification.
The brand was able to verify and commit to PETA that animal testing is absent from formula inception through the manufacturing process; it uses more than 13 test methods to ensure the safety of its products in a humane way.
Additionally, Dermablend Professional will only manufacture products that are free from animal-derived ingredients, creating 100% vegan-friendly products free from animal-derived ingredients and not tested on animals. The vegan-friendly formulas will hit shelves in late 2019.  
It joins the list of cruelty-free L'Oréal-owned brands, including IT Cosmetics, NYX Professional Makeup and Urban Decay.
"People are looking for brands that align with their values and our goal is to empower our consumers with the confidence and knowledge they need to make the best decisions for their beauty routines," said Malena Higuera, general manager of Dermablend Professional. "Joining PETA's list of cruelty-free brands is a clear symbol of Dermablend Professional's commitment to animal welfare and a world without animal testing."