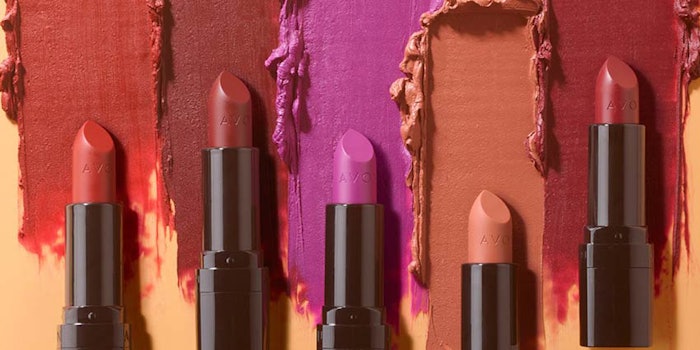 @Avon/ via Facebook.com
Avon has reported Q3 2019 revenue of $1,183.3 million, a decline of 16% compared to the same period 2018. Sales in the America region alone dropped 23% year-over-year.
Earlier this year, Avon explained to Global Cosmetic Industry how it plans to innovate faster.
Key stats:
Adjusted total reportable segment revenue: -6%
Price/mix: +9%
Average representative sales: +4% (driven by Latin America and Asia Pacific)
Adjusted gross margin: +100 basis points to 58.1%
Previously: Avon x The Face Shop x Chi
Gustavo Arnal, Avon CFO, noted that the company had already cut 15% of its staff and, in Q3, doubled adjusted operating martins. The company has also made unspecified cost reductions. Arnal also explained that the company had quadrupled free cash flow for the period compared to 2018, in spite of new investments.
Further reading: Avon Individualism Whitepaper
"We continue to execute our Open Up turnaround strategy, with productivity gains driving adjusted operating margin expansion and improved free cash flow," said Jan Zijderveld, Avon CEO. "The push and pull strategies that we have spoken about, along with a bigger, on trend stream of innovations, are working together to create significant value. As expected, revenues declined as we continued to make sharper choices designed to drive a healthier, more sustainable and more profitable business." 
Zijderveld continued, "Our focus on productivity led to a 4% improvement in average representative sales with price/mix up 9%. We are restoring brand relevance and improving the effectiveness of our portfolios with innovation focused on beauty. Our training programs are expanding and getting stronger based on what we have learned. Representatives are more productive and better practices are improving the quality of sales, both of which are crucial to sustainable, profitable growth."