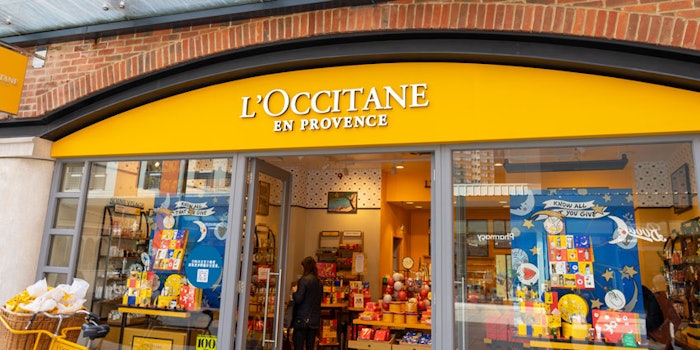 L'Occitane has released its interim results for the six months of FY 2020, ended September 30, 2019.
According to the company, net sales reached €727.2 million, an increase of 22.1% over €595.4 million during the first six months of FY 2019. 
"Strong growth in profitability delivered by strong sales momentum across all brands and key geographies, targeted investments and Elemis," were contributing factors, L'Occitane stated.
L'Occitane acquired Elemis earlier in 2019 as a way to further strengthen the former's omni-channel distribution—Elemis sells directly to consumers through its websites and wholesale to various channels including digital, retail, QVC and professional spa. The deal was also meant to strengthen the company's product categories, skin care in particular.
Mr. Reinold Geiger, chairman and CEO of L'Occitane, said, "The improved profitability in the first half demonstrates the accretive impact of Elemis, as well as the effectiveness of our targeted investments. This leaves us well-positioned to maximize the upcoming peak holiday sales period.

"Notwithstanding various macroeconomic conditions in different markets, we are confident that the initial achievements made in the first half will carry on for the rest of the year and beyond. By focusing on improving the fundamentals of our business, we are safeguarding our future profitability and ability to deliver value to our shareholders."