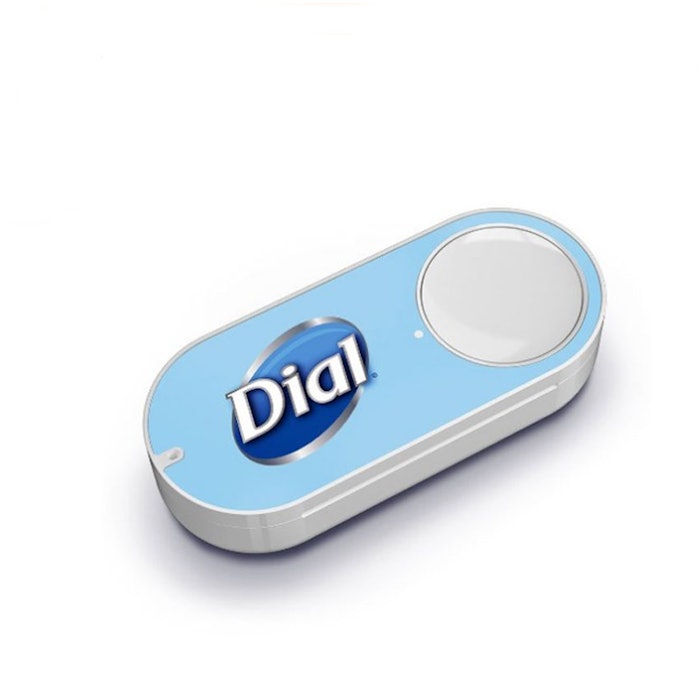 Henkel's top three brands—Dial, Persil ProClean and Schwarzkopf—will be added onto Amazon Dash Buttons, making the products available at the touch of a button.
Amazon Dash Buttons are available to Amazon Prime Members. Products will come with a reusable adhesive and removable hook to hang, stick or place the device wherever it is needed. It also connects to Wi-Fi and is set up using the Amazon app, allowing for reordering of products with the touch of a button.
The Amazon Dash Buttons for Dial allow customers to order body wash, hand soap, bar soap and lotion. For Schwarzkopf, Dash Buttons can let customers order multiple beauty products like anti-frizz treatment, texture spray or conditioner.
Jens-Martin Schwaerzler, president of Henkel Consumer Goods North America, said,  "We are extremely excited about working with Amazon to offer the Dash Button on three of our top brands within Henkel US. With this offer we are supporting our consumers in their digital journey for a seamless online shopping experience."