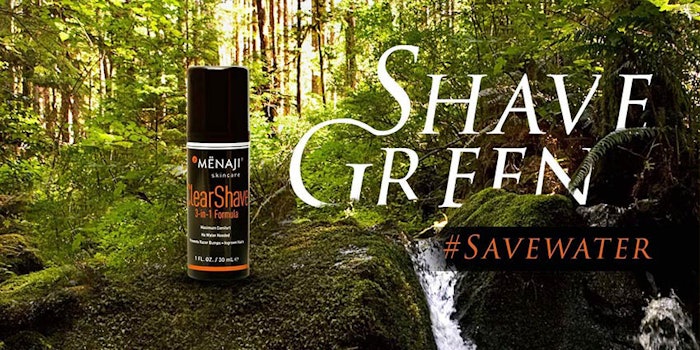 Menaji has won the 2016 Cosmetic Innovator of the Year (CITY) Award for most innovative Best Cause Marketing for its #SaveWater campaign. The brand built its marketing around the ClearShave 3-in-1 Formula, claiming it as the only shave gel that requires no lather, saving as much as three gallons of water during the grooming process.
The campaign was launched by Menaji on March 22 World Water Day 2016 and challenged men to turn off their faucets during grooming. The campaign included monthly tips on how to save water and giveaways.
"We're honored to have been competing against some of the world's most innovative products and people in the industry," said Menaji president Pamela Viglielmo. "We're thrilled #SaveWater got picked as a finalist in 'Best Cause Marketing' because research reports reveal that global shortages will make water an increasingly precious and politically-charged commodity. We worked a long time to develop ClearShave to be the shave gel of the future. It's more than a product; it's a movement."