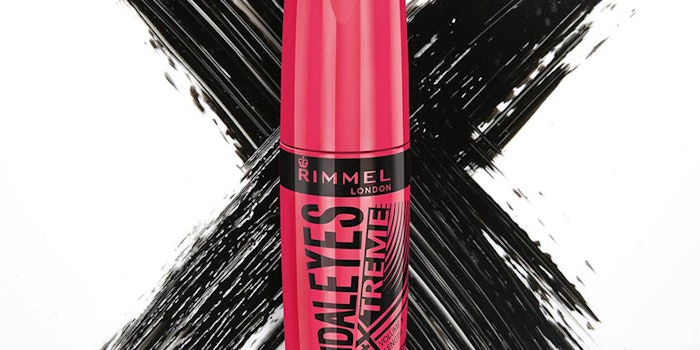 As its new CEO focuses on acquisitions, Coty has reported that fiscal 2016 net revenues of $4,349.1 million, a decrease of 1%, year-over-year, and fourth quarter net revenues of $1,075.6 million, an increase of 6%, year-over-year.
What Grew
Color cosmetics (net revenues up 7%, with operating income of $213.7 million, a gain of 35%)
Rimmel
Sally Hansen (particularly Sally Hansen's Miracle Gel)
adidas
Marc Jacobs
Calvin Klein
Miu Miu
Eastern Europe
Middle East
Germany
Spain
Australia
What Didn't
Skin and body care (net revenues down 10%)
Playboy
philosophy
partially offset by growth in .
Americas (net revenues decreased 2%)
Fragrance, particularly celebrity and lifestyle scents in the United States
N.Y.C. New York Color
OPI
Europe, the Middle East and Africa (reported net revenues were flat)
United Kingdom
France
Asia Pacific (reported net revenues declined 3%)
China
Fragrances (net revenues decreased 8% as reported)
Travel retail
"Fiscal 2016 showed our continued progress in our strategy of building a healthier and better business," said Bart Becht, chairman and interim CEO. "In support of this strategy, we are actively preparing for the transformational merger with the P&G Beauty Brands business. During the year, reported revenues were positively impacted by our completed acquisitions, in line with our strategy, but negatively impacted by foreign currency. On a like-for-like basis, we drove net revenue growth in our Power Brands, on which we put disproportionate focus, outperforming the overall business. Reported operating and net income were lowered by acquisition related costs. On an adjusted basis, we generated solid growth in profitability and margins, with strong growth in the full year EPS."
He continued, "We also made substantial progress on successfully integrating our recent acquisitions. The Bourjois acquisition, which closed in April 2015, has now reached profitability levels exiting the fiscal year consistent with the rest of our Color Cosmetics segment, while net revenues showed strong growth in the most recent quarter. Our acquisition of the digital marketing platform, Beamly, is contributing to a step change in our capabilities to digitally engage with our consumers. The Brazil Acquisition, which closed in February 2016, is also showing strong revenue and profit momentum in its first full quarter results, with the integration with Coty's Brazil business expected to be completed by September 2016."
Brecht concluded, "Our preparation for the P&G Beauty Brands transaction is well advanced. The future organization is now finalized, including office locations, structure and staffing of key positions. As part of this, we are excited about the announcement of Camillo Pane as Chief Executive Officer and member of the Coty Board, effective the day after the closing of the transaction. Camillo has an excellent track record of accelerating growth, improving business performance, and strengthening capabilities to create a best-in-class organization. We have completed the cost and cash synergy analysis for the merger, confirming earlier announced targets of total potential cost savings of $780 million over four years post transaction close. We also continue to evaluate the impact of the intended portfolio and wholesale business rationalization. Finally, extensive work has been done on business, process and systems integration to prepare for the transition following the expected close of the transaction in October 2016."