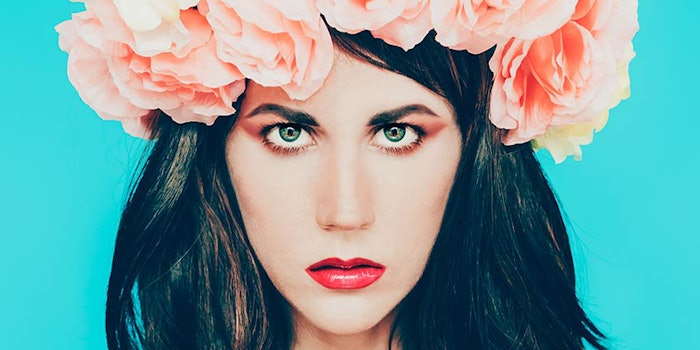 Growth will be driven by evolving demographics, new products, formats and formulations, dynamic distribution channels and technologies, and, of course, innovative thinking—all focused on one thing: the global beauty consumer.
Every year, these consumers are confronted by thousands upon thousands of new beauty care products, so brand success is always far from assured. That's why savvy product developers and brand marketers spend so much time seeking the most critical resource of all: knowledge.
That's where you come in.
Who We Are
At Global Cosmetic Industry, we gather, analyze and present critical insights for brand marketers and product developers in the beauty and personal care industry via:
Our monthly magazine
Webcasts and webinars
Videos
Events
What We Do
Our singular mission is to deliver critical data and insights to support innovations that drive successful beauty and personal care brands.
Who We Serve
We support beauty and personal care brands—disruptive start-ups, massive multinationals and everyone in-between—as well as the retailers, suppliers and service providers shaping the industry.
How You Can Contribute
As they say, knowledge is power. And innovation is beautiful. Global Cosmetic Industry delivers both.
That means we need thought leaders like you to share their insights on:
Consumer insights and trends
Market data and insights
Product and brand (re)launches
Marketing
Branding
Product development
Retail
Business insights
Technology breakthroughs
Packaging innovation
Ingredient innovation
If you think you or your organization have a unique innovation or point of view to contribute, submit your pitch or article to Global Cosmetic Industry.
See our editorial calendar below.
The Rules
While we love content that thinks outside the box, we do have a few key ground rules to ensure we maximize value to our readership.
1. Know your audience.
Remember, our readers are the leaders and innovators of the beauty and personal care industry. Be sure you're telling them something they don't already know.
2. Be original and compelling.
People in this industry are time-starved, so get to the point efficiently and tell an engaging story.
3. Educate, educate, educate.
Whether your story runs 50 or 1,200 words, be sure to teach the audience something and provide data and hard numbers whenever possible.
4. Don't sell.
We're sure you have the latest, greatest innovations, but readers switch off when editorial turns into a sales pitch. Stick close to the educational dictum, and invaluable engagement for you and your organization will follow.
5. Have fun.
Beauty is driven by excitement and pleasure—so don't be afraid to bring a sense of joy and enthusiasm to your work.
Have a quesiton about the groundrules? Contact the editor in chief, Jeb Gleason-Allured at [email protected].
How to Submit
Email pitches or article drafts to [email protected]. Be sure to include:
Any relevant images (high resolution required; images must be cleared for publication ahead of submission)
A brief bio
A high resolution author photo
Author email contact
2017 Editorial Calendar
January: Beauty in the Wellness Space
Today's consumers make a strong connection between their wellness and beauty, which encompasses everything from conscientious consumerism and anti-aging products to athleisure fitness and ingestible beauty aids. This month we'll explore the innovations delivering wellness via beauty brands and products.
Special focus:
Travel & Gym: Sampling/Unit Size
Ingredients & Claims: Naturals/

Botanicals

, Sun Care, Alternative Preservation
Packaging Innovations: Paper, Airless Pumps, Bottles
Editorial due: 11/1/16
February: Full-spectrum Beauty
As demographics shift in mature markets and new consumers enter the beauty care category in emerging markets, the face of beauty is becoming more diverse than ever before.
From a focus on hair textures to new skin care solutions and color cosmetics, multicultural beauty is evolving to its broadest spectrum yet, creating billions of dollars of opportunities.
Special focus:
Ingredients:

Multiethnic

Hair Care, Skin Care, Sun Care and Color Cosmetics
Packaging: Hair Care, Skin Care, Sun Care and Color Cosmetic Packaging
Contract Manufacturers
Editorial due: 12/1/16
Bonus distribution: Cosmoprof Bologna
March:
State of the Industry and Growth Opportunities
The global beauty care industry will be worth $461 billion by 2018. This month, we explore where the new opportunities are for brands.
Special focus:
Expanding Lines: Contract Manufacturing, Financial, Special Services, Promotional/Gift Sets
Ingredients & Claims: Actives/Anti-aging and Lightening/Whitening
Packaging Innovation: Design, Bottles, Closures
Editorial due: 1/2/16
Bonus distribution: in-cosmetics Global, London
April: Color Cosmetics/Makeup
This month, we take a look at the color cosmetics market, which is projected to be worth $77.7 billion by 2020, driven by highly pigmented products, multifunctional cosmetics and other factors.
Special focus:
Ingredients & Claims: Pigments,

Silicones

, Delivery Systems
Packaging & Brushes: Components, Decoration
Contract Manufacturing: Color Cosmetics
Editorial due: 2/1/17
Bonus distribution: NYSCC Suppliers' Day, New York City
May: Beauty Breakthroughs
A look at concepts that are capturing consumers' hearts and wallets, as well as the innovation that is breaking the rules and creating new formats, categories or opportunities.
Ingredients & Claims: Specialty Ingredients, Launches, Ingredients with Exclusive Claims
Unique Packaging: Bottles, Design & Features
Testing: Claims Substantiation
Editorial due: 3/1/17
Bonus distribution: LuxePack New York
June: Beauty for Every Consumer
This month we'll focus on the key fragmentation drivers of the beauty care industry and the brands that are responding to them and thriving.
PLUS:
Hair Care Focus
Market size, consumer trends and unique launches.
Hair Care Ingredients: Conditioners,

Surfactants

, Polymers, Pigments, Dyes
Skin Repair: Anti-irritant, Actives
Packaging: Tubes, Bottles/Jars, Plastics, Closures
Editorial due: 3/31/17
July/August: Niche, Indie & Luxury Beauty
By 2020, the premium sector will add an additional $20 billion to the beauty market. This month, we will look at the markets, trends and key brands driving this category's momentum, as well as key players in the thriving niche, indie and luxury beauty space.
PLUS:
Skin Care: Sun, Anti-Aging, Actives, Repair, Moisturizers, Naturals/Organics, Lightening/Whitening
Packing for a Niche Market: Bottles/Jar, Plastic, Design/Decoration, Tubes
Testing
Editorial due: 5/1/17
Bonus distribution: Cosmoprof NA, Las Vegas, NV
September: All-ages Beauty
The two most dynamic beauty consumers—millennials and baby boomers—are driving innovations at both ends of the age spectrum. We'll look at the key trends driving these unique consumer groups.
PLUS:
Lightening/Whitening
Anti-aging: Actives, Repair, Moisturizers, Sun Protection
Naturals/Organics
Packaging: Bottles/Jar, Plastic, Design/Decoration, Tubes, Pumps
Editorial due: 6/1/17
Bonus distribution: MakeUp in New York & Luxe Pack Monaco
October: Eco-ethical Beauty
Consumers demand performance and a luxury experience from brands offering safe, ethical and environmentally sustainable products. This month's issue will explore the trends and brands behind this thriving category.
PLUS:
Sun Care: Market, trends and brands.
Fragrance: Market, trends and brands.
Ingredient & Claims: Naturals, Aroma Chemicals, Fragrance, Specialty Chemicals, Sun Care, Anti-aging
Eco Packaging: Dispensing Pumps, Closures, Bottles/Jars, Glass, Design/Decoration
Editorial due: 6/30/17
Bonus distribution: CASCC Suppliers' Day
November: Where Will Beauty be in 5 Years?
How will new innovations enhance performance, consumer experience, safety and sustainability in the years to come, and how will the changing consumer base impact brands?
Ingredients: Naturals, Preservatives, Moisturizers, Cleansers,

Surfactants

, Fragrance, Actives/Repair
Packaging Breakthroughs: Tubes, Plastic, Paper, Bottles/Jars, Boxes, Dispensing Pumps, Closures
Testing: Claims Substantiation
Editorial due: 8/1/17
Bonus distribution: SCC Annual Meeting, New York, NY
December: Global Cosmetic Industry Directory
The most comprehensive, up-to-date index of suppliers from ingredients to packaging to contract manufacturing and other services.
Editorial due: 10/2/17
Year-long exposure:
In-Cosmetics Global
LuxePack New York
SCC Suppliers Day (NJ)
Cosmoprof NA
Makeup New York
LuxePack Monaco
California SCC Suppliers Day
SCC Annual New York