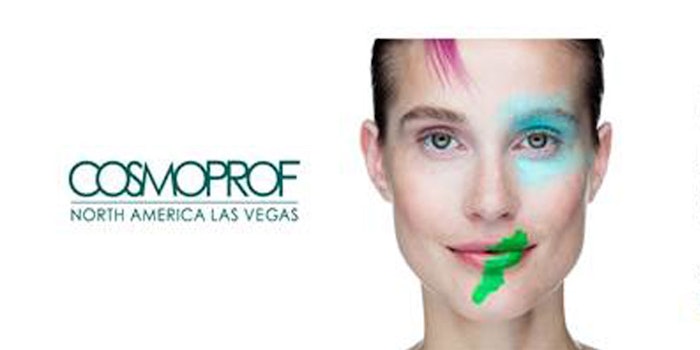 Cosmoprof North America (CPNA), a B2B beauty trade show organized by BolognaFiere Group and the Professional Beauty Association, was awarded three titles for its 2015 beauty show.
The Best Program to Help Exhibitors Maximize their ROI, Most Innovative Trade Show, the Marketing Genius Award and the Greatest Show of 2015 were presented to the organization at the Gold 100 Grand Awards Dinner and Ceremony. CPNA was recognized by the trade show industry publication for its growth and success, which was in part due to the record-breaking 1,015 exhibitors and its new programs Discover Scent and Tones of Beauty.
The Best Program to Help Exhibitors Maximize their ROI award recognizes trade shows that provide the most return on investments to the exhibitors. This means that the show leaves the brands with added benefit programs that provide awareness of the company for other exhibitors and guests.
CPNA also enables key buyers with one-on-one meetings throughout the show. Leading television shopping channels auditioned brands on-site to find a product that the company the show wanted to air and leading online personalities shared the entire floor with their followers.
The Most Innovative Trade Show award is presented to the show that identifies and nurtures new ideas and solutions in a rapidly changing technological environment. CPNA has continuously outperformed other trade shows in this category, being recognized by the Trade Show Executive's Annual Innovation Awards for its continued innovation over the years.
The Marketing Genius Award was presented to Daniela Ciocan, the director of marketing for CPNA, for her aid in transforming the show ad continuing to achieve success. She was recognized by industry peers and organizations for implementing new initiatives every year and hand selecting brands for special curated sections at the show.
The Greatest Show Award is the overall best award of the night, spotlighting the innovative ideas presented by top show organizers while providing big-budget shows unlike any other. The award recognized the excellence in both attendee and exhibitor satisfaction and leadership. CPNA continuously changes with the growing beauty industry and creates new ideas that excel over the other shows nominated in this category.