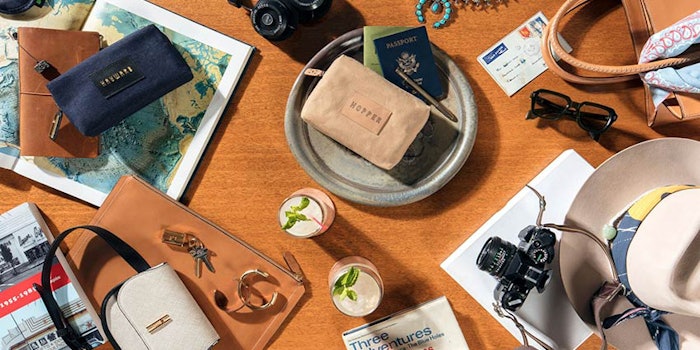 Amenity kits are a great way to spread the word about beauty brands. JetBlue's new custom-designed men's and women's amenity kits have been designed by Hayward and Hopper. The US-made kits include natural lip balms, refreshing towelettes, matching eye mask and screen cloths illustrated with photographs taken by Dennis Hopper.
JetBlue plans to bring Mint to 13 cities with 70-plus daily flights by the end of 2018. Mint is currently offered on select flights to Aruba, Barbados, Boston, Los Angeles, New York and San Francisco. New service to Grenada, St. Lucia and St. Maarten begins in November and Las Vegas, San Diego and Seattle in 2017.
"The moment I took my first JetBlue flight, I fell in love with the airline and I have been a big fan ever since," said Marin Hopper. "With the impeccable service, quality and spirit of the JetBlue Mint experience in mind, I've created kits with American-made products to delight customers and to add an extra-special layer of luxury that we all desire when traveling."
"We loved the Hayward and Hopper sense of New York sophistication and old Hollywood style – a nod to our launch cities that fell in love with Mint from the start," said Jamie Perry, vice president of marketing at JetBlue. "Every touch in Mint is thoughtfully considered, and we will continue to push the boundaries on premium travel by evolving Mint as we bring it to new cities in the months ahead."